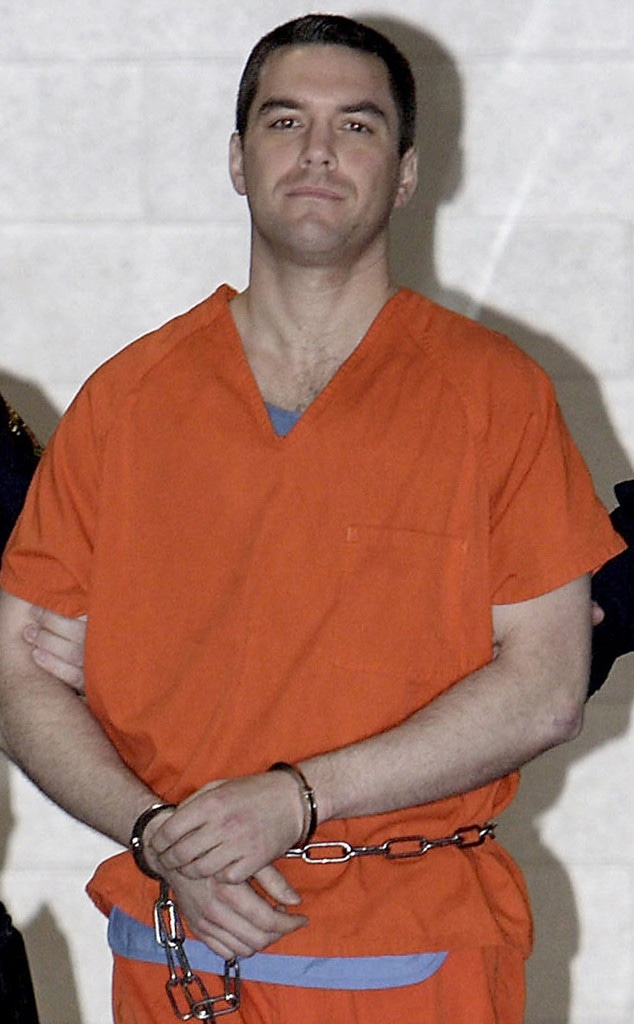 Justin Sullivan/Getty Images
Scott Peterson's future is once again on the line after the Stanislaus District Attorney's Office announced their intention to seek the death penalty in the re-sentencing phase.
On Friday, Oct. 23, Stanislaus County Chief Deputy District Attorney Dave Harris told the court, which included Peterson who appeared remotely from the San Quentin Federal Prison, that prosecutors will retry the penalty phase of the Laci Peterson murder trial.
Had they decided not to retry, Peterson's sentence would've been life in prison, a choice prosecutors were presented with when the California Supreme Court announced his death sentence was removed in August.
Additionally, Pat Harris was confirmed as Peterson's legal counsel, having just joined Peterson's legal team.
According to NBC News, Harris spoke to reporters outside the court after the hearing, stating, "Well, it's been 15 long years and as you can imagine there are ups and downs. But overall he's very happy that the court has basically taken a look at the motions, taken a look at the evidence."
Meanwhile, Peterson awaits a Mateo County judge's decision on whether he should receive a retrial after a California Supreme Court ordered a re-examination of Peterson's 2004 convictions for killing his pregnant wife and their unborn son, Conner. 
The Supreme Court ordered the re-examination after determining there might be grounds for a retrial since a juror "committed prejudicial misconduct by not disclosing her prior involvement with other legal proceedings, including but not limited to being the victim of a crime," according to documents obtained by E! News.
Watch:
Nancy Grace Gives Rapid Fire Answers on True Crime Cases
At the time, Peterson's lawyer told E! News, "We are certainly pleased that, as it did in reversing Scott's penalty on direct appeal, the Supreme Court recognized the importance of a fairly selected jury. In particular, we agree not only with the Court's apparent concern about juror candor during the jury selection process, but with its recognition about how central the misconduct here was to the ability of the jury to reach a fair decision in this case."
It's been nearly 15 years since Peterson was convicted of murdering Laci and Conner Peterson in Dec. 2002. In the years following, Peterson has maintained his innocence and sought to appeal his convictions on numerous occasions, and with these latest developments, there's a chance he may have his wish to be a free man again. 
Peterson will next appear in a Stanislaus County court on Nov. 6.