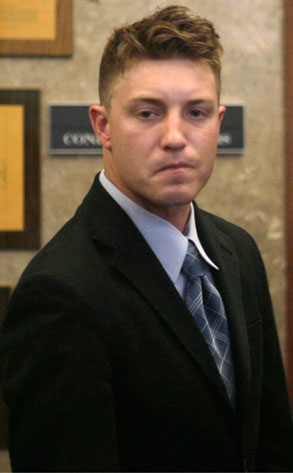 Nick Ut/AP Photo
Lane Garrison is continuing to find new ways to pay for his crimes behind bars.
The former Prison Break actor, currently serving out his prison time for a 2006 booze-fueled crash that took the life of a 17-year-old and injured two 15-year-olds, has settled the lawsuits resulting from the incident.
"All injured parties have been compensated," Garrison lawyer John Doherty tells E! News. "This should be a complete resolution to any claims by anybody, including the family of the young boy who died as well as the two girls who were injured."
Terms of the settlements are being kept confidential.
Lane pleaded guilty to felony vehicular manslaughter and DUI and was sentenced to 40 month behind bars.
—Additional reporting by Claudia Rosenbaum