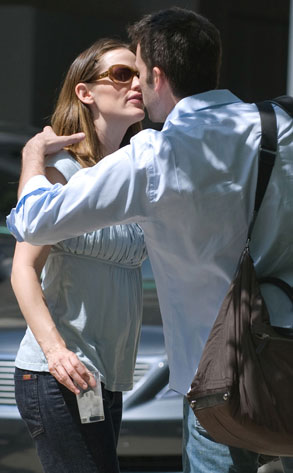 BAUER-GRIFFIN.COM
Slowly but surely the troubles between Jen Garner and Ben Affleck are leaking out all over the place. Yeah, and?
Don't forget, folks, we so had it here first. (And here. And here!)
What took everybody so long? Apparently, Jen put her divorce lawyer's number back in the drawer and is trying another tactic to fix her Brentwood, picket-fence problems: via purchasing fancier digs and allegedly seeing a sex therapist to keep the romance, and, one assumes, the marriage, alive.
Why doesn't she just wear a Matt Damon mask? That'll turn Ben on pronto!
If J.G.'s as cold to Ben in the boudoir as she was to us at the Pink Party in September (and pretty much everyone else) on the red carpet, they've got more hang-ups than one therapist can handle.
Also, I think it's no coincidence a quasi-sex-driven story for a completely dudly couple surfaces when they both have equally dudly movies to promote.