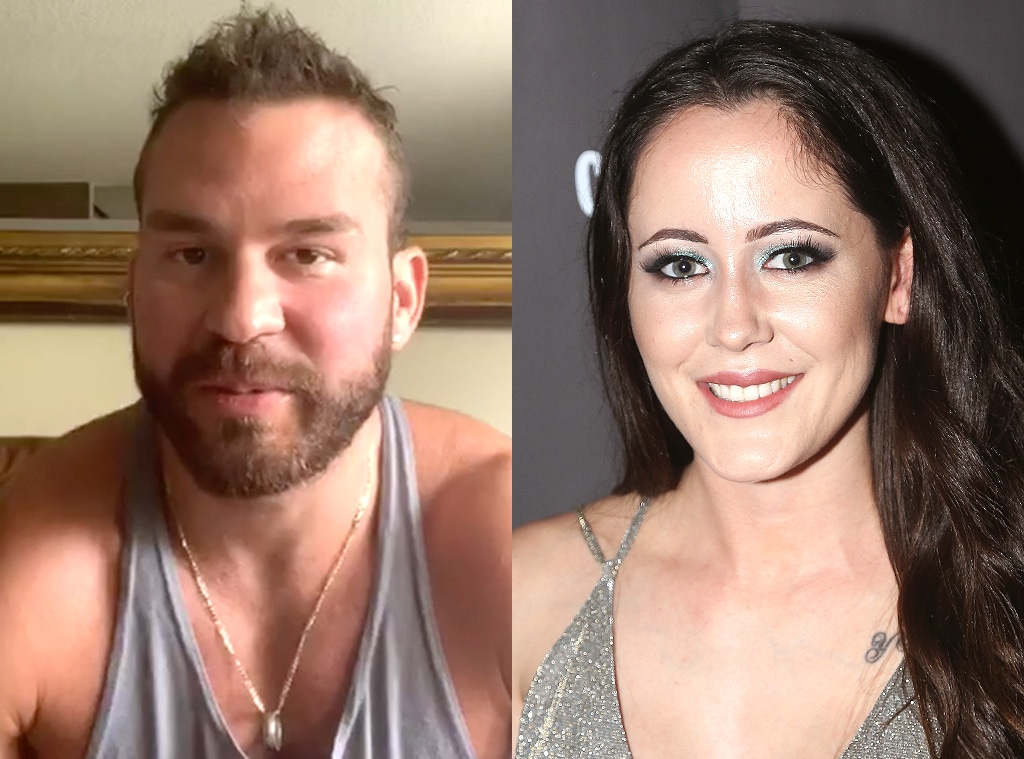 Instagram/ Getty Images
Jenelle Evans has reached a custody agreement with her ex Nathan Griffith.
On Tuesday, Oct. 20, the former Teen Mom 2 star confirmed a resolution had been made that will allow both parents to spend time with their 6-year-old son, Kaiser.
"I'm happy we were able to work it out and reach an agreement outside of court," Jenelle tells E! News. "We're finally ready to all get along and not spend thousands of dollars in court fees.
According to court documents obtained by TMZ, Jenelle will retain primary physical custody of Kaiser while Nathan gets him every other weekend. 
Nathan's mom Doris Davidson will be able to care for her grandson every fifth weekend. And if Nate is ever unable to care for Kaiser on his designated weekend, Doris can fill in on his behalf.
Both parents will share legal custody of their son and figure out exchange points amongst themselves.
According to TMZ, the judge also ordered both parents to not talk poorly of each other in front of Kaiser.
Watch:
Jenelle Evans' Husband Breaks Silence on Dogs Death
E! News has reached out to Jenelle and Nathan for comment and has not heard back. 
Recently, Jenelle surprised fans on social media when she announced she was back with ex-husband David Eason. The couple shares a 3-year-old  daughter named Ensley.
"This day was perfect," Jenelle wrote online when celebrating her wedding anniversary in September. "From start to finish, everyone was having a great time! I'm so happy we decided to work through the hard times for our family. Through thick and thin, you're my best friend. I don't want it any other way. @easondavid88."
Jenelle also has an 11-year-old son named Jace from her previous relationship with Andrew Lewis. 
The Read Between the Lines author was fired from Teen Mom 2 in May 2019 after David allegedly shot and killed her French bulldog. Jenelle had been with the MTV franchise since 2011.