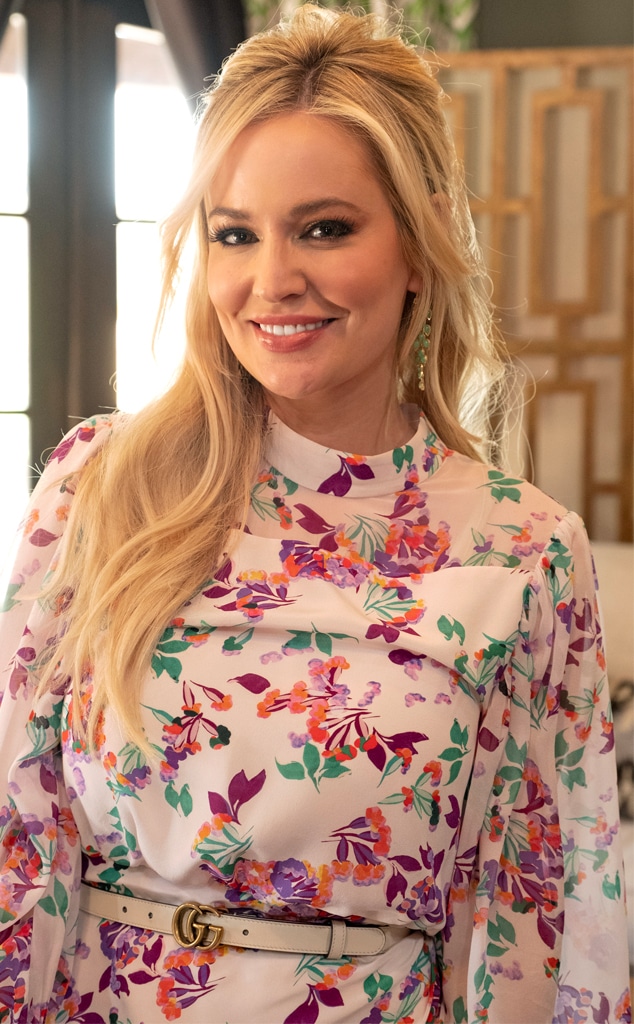 John Fleenor via Getty Images
An update more jaw-dropping than any episode from Emily Maynard's season of The Bachelorette.
Just one day after announcing she was pregnant and expecting baby number five, the reality TV personality revealed that she already gave birth. The 34-year-old star and her husband, Tyler Johnson, welcomed a baby girl.
The couple shares three kids, Gatlin Avery, 2, Gibson Kyle, 4 and Jennings Tyler, 5. Emily is also the proud mom to her 15-year-old daughter Josephine Riddick Hendrick, whom she shared with the late racecar driver Ricky Hendrick.
"baby #5," she captioned her Instagram post on Saturday, Oct. 17, along with a 2-minute video. "....oh heavenly day...."
In the home video, made by Heart Stone Films, Emily appeared to have a Caesarean section. At one point, the former Bachelorette star asks, "Is everything OK?" From the looks of her newborn daughter, who was born at six pounds and 11 ounces, things went smoothly.
Emily wasn't the only one to share the exciting baby news. Tyler took to his Instagram page to gush over his little one. "It's a girl," he wrote. "Welcome to our world!"
At this time, the couple has yet to reveal their baby girl's name. However, Tyler did share one detail about his newborn: she looks like big brother Gatlin.
Watch:
Necessary Realness: It's a Celebrity Baby Boom!
On Friday, Emily shared the unexpected news that she was pregnant. "ready or not #5," she cheekily captioned her post. Naturally, many Bachelor Nation stars shared their excitement in the comment section, including Michelle Money, Tenley Leopold and Molly Mesnick.
The mother of five managed to keep her pregnancy on the down-low, even when she appeared in TV specials. In fact, Emily recently shared a short clip on Instagram to promote Clare Crawley's season of The Bachelorette.
"Still so surreal to me that I'm a part of this wonderful group of women and am so excited to welcome @clarecrawley into our 'Club of Bachelorettes,'" Emily began. "We filmed this forever ago during quarantine so just pretend like you're watching it back in March. Don't blink or you might miss me and three of my four! Sending you all the love and prayers tonight, Clare!"
With Emily's little one already here that means Clare will have one more viewer come Monday, Oct. 19.