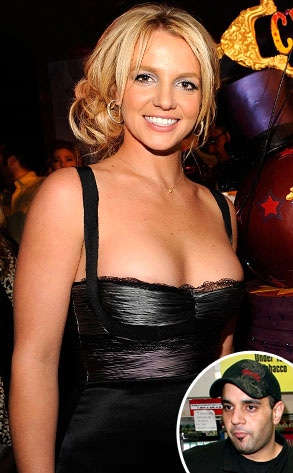 Frank Micelotta/Getty Images, Fame Pictures
Though obviously fit to be the family cash cow, Britney Spears still doesn't have the goods to testify in open court.
The pop star will not be required to take the stand in her conservatorship's ongoing quest to obtain permanent restraining orders against her former manager Sam Lutfi and attorney Jon Eardley, who unsuccessfully filed several motions last year challenging Jamie Spears' conservatorship over his daughter's affairs. 
"There was a finding of a judge of the Superior Court that she lacks the capacity to testify," Los Angeles Superior Court Judge Aviva K. Bobb said after hearing closing arguments Tuesday, upholding a 14-month-old ruling that Spears isn't mentally fit to make her own legal decisions.
The temporary restraining orders against all three men were extended until April 28, when the judge will hear rebuttal arguments before making a final decision.
Eardley's attorney, Roger Diamond, filed a motion April 10 to compel Spears to testify before closing arguments were made, but there was no sign of her at the courthouse today.
It's unclear whether the 27-year-old singer, who just played four dates in L.A. and Anaheim, is still in SoCal at the moment. Her Circus tour touches down in Oakland Wednesday night.
In his remarks today, Diamond argued that Spears wanted Eardley—who is said to have collaborated with Lutfi last year to help Spears fight what was then a brand-new conservatorship—to help extricate her from Jamie Spears' control.
"Britney Spears is crying out for help," Diamond said.
Lutfi attorney Bryan Freedman, taking a somewhat less-contentious approach, said that there was "a lack of evidence as to emotional distress" to Britney perpetrated by his client.
Whatever, the Spears' legal camp said, calling the two men "predators."