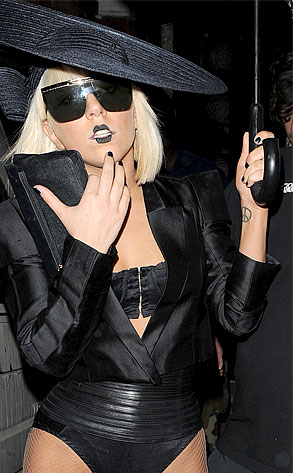 WENN
So. Lady Gaga. From the looks of my inbox and the Twitter, you kids just love all five feet of her, yes you do. Very well. All your Gaga questions! Answered! In this special all-Gaga edition!
Who is Lady Gaga's fashion inspiration?
—krisjess, via Twitter
The woman who was born Stefani Germanotta of course loves Italian fashion. "I channel Versace in everything I do," she told the Sunday London Times. "Donatella is my muse in so many ways. She's iconic."
Gaga also likes Chanel, Gareth Pugh and Marni. Also, from the look of her getups, she shares some DNA with Thierry Mugler.
I heard that Lady Gaga is a lesbian. Is that true?
—Midnite Fantasy, via Twitter