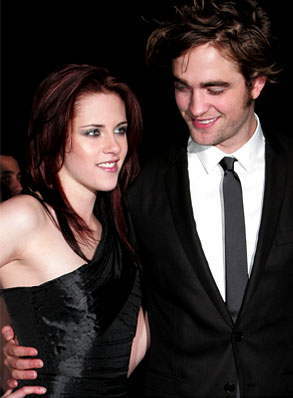 Fred Duval/Getty Images
Robert Pattinson and Kristen Stewart, getting PG frisky up in Vancouver. That's what any girl does who supposedly still has a boyfriend, right? The costars were grocery shopping over the weekend when a fellow shopper noticed the duo "holding hands" as they walked around inside.
R and K even stopped to "giggle" at the current tabloids with their hot little mugs plastered all over 'em. Robsten quickly turned incognito when they noticed people staring, and all of a sudden kept their hands to themselves. No need to hide, babes, come out of the dating closet already!
Also enjoying some quality love time was...