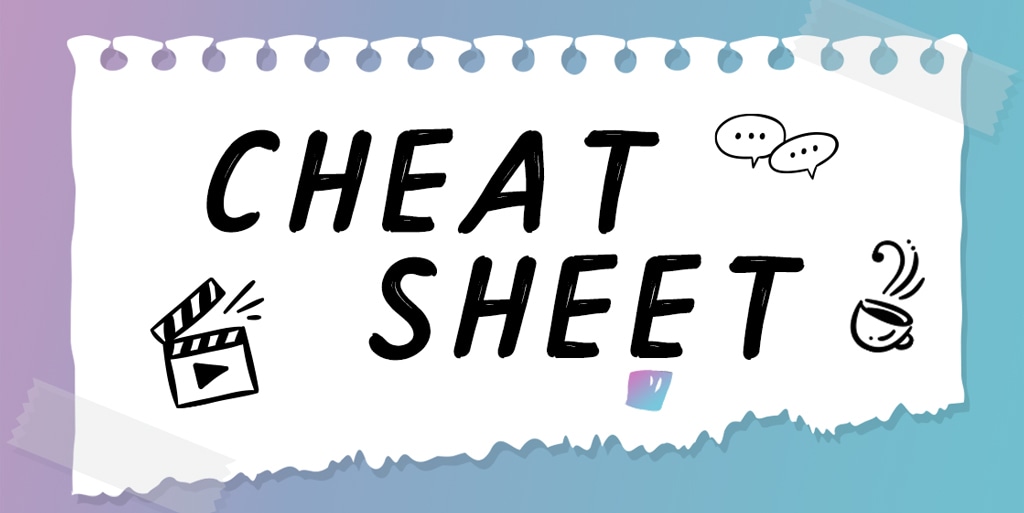 E! Illustration
Bonjour belle! Comment vas-tu? Voulez-vous un croissant au chocolat pour le petit déjeuner?
Excusez moi, you do not speak French? Well, like Emily Cooper, we don't either. But, we thought we'd pretend given the amount of time we've spent binge-watching Emily in Paris, talking about Emily in Paris and drooling over Lucas Bravo from Emily in Paris. So yes, you can say we had a very magnifique weekend.
But while we were all sucked into Darren Star's charming albeit controversial world—justice for Camille!—the world kept turning and everyone kept living their arguably more exciting lives. Mindy Kaling announced she quietly welcomed baby no. 2, Chrissy Teigen made her return to social media and Kylie Jenner outdid "Rise and Shine" with a new bop that Sophie Turner, Joe Jonas and Bella Hadid are all obsessed with. 
And that's just the half of it. But don't worry, we'll catch you up to speed so no one knows you secretly spent all of Sunday googling apartments in Paris.
Scroll ahead, s'il vous plaît.
Kristin and Jay Are Definitely Dunzo
In case you were still holding out hope or something. Six months after Kristin Cavallari announced her split from Jay Cutler, the Hills alum was spotted in Chicago sharing a passionate kiss with comedian Jeff Dye. Yes, despite the earlier reunion, she and Stephen Colletti are, unfortunately, just friends. Anyway, back to the present: On the rooftop of the Hoxton Hotel, Kristin was "definitely super flirty and giggly" with Jeff, an eyewitness told E!, adding "she had a huge smile on her face." As she should. Single for the first time in nearly a decade, our girl is staring at the blank page before her...
Meanwhile...
Watch:
Cardi B Kisses Offset One Month After Filing for Divorce
We Wanna Party With Cardi
And so does Offset. In true Cardi B fashion, she rang in her 28th birthday with an extravagant, Sahara-themed party in Las Vegas. (There were, indeed, camels involved.) On the guest list: Kylie, Megan Thee Stallion, The Weeknd and, oh yes, her estranged husband. In fact, the supposedly split duo were seen making out throughout the night. "They were very into each other," a source told E! News, "and it seemed like they were on great terms." Now if you ask Cardi, great terms probably means as co-parents and as friends who occasionally kiss. On the other hand, the Migos rapper seems to be giving their relationship everything he's got. "Offset has been trying to get back with Cardi since the day she filed for divorce," added the insider. "He absolutely does not want to split with Cardi." Interesting. 
Other jokes we think are the bee's knees? Julia Louis-Dreyfus' reaction to the whole ordeal. "Well, I really wish we had thought of this on @veephbo," she wrote of the truly made-for-TV moment. "Who is controlling that fly?"
We're Heading Out on a Journey
If you've picked up what we're putting down then you already know it's going to be a ~*dramatic*~ one. Yes, champagne aficionados, hot tub lovers, rose fanatics, we are just one day away from The Bachelorette season 16 premiere on Oct. 13. And despite nearly two decades of Chris Harrison teasing us with drama, we actually think, this time around, he's not messing with us. In case you've been on a 75-day silent retreat, well, ABC originally picked Clare Crawley to be our fearless leader, however, midseason (!!) the network swapped her out for Bachelor in Paradise alum Tayshia Adams. Plus, the 31 men vying for both (??) their hearts are all quarantining together at La Quinta resort in California. Bring on the drama because we are not here to make friends!
Before You Go...
Here's just another reason to stan fashion icon and all-around outstanding human Zendaya: