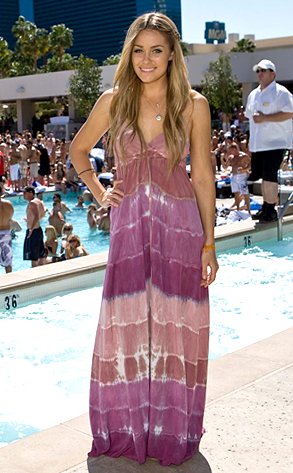 Courtesy: RD / Kabik / Retna Digital
Romance may not be dead on The Hills, but friendship continues to run from them.
As E! News first revealed nearly two weeks ago, the wedding between Heidi Montag and Spencer Pratt is still on for Saturday…but—SPOILER ALERT!—it won't be going off without a hitch.
If The Hills is to be believed (when is it ever?), the bride will be disappointed when her former BFF, Lauren Conrad, is a no-show. Despite all the hugs and tears in recent episodes of the MTV hit, the leading lady isn't picking out a dress to wear to the big ceremony.
When asked today if she planned to attend the nuptials, the reality starlet laughed. "Um, probably not," she said, but admitted she was invited to the big Hills finale event.