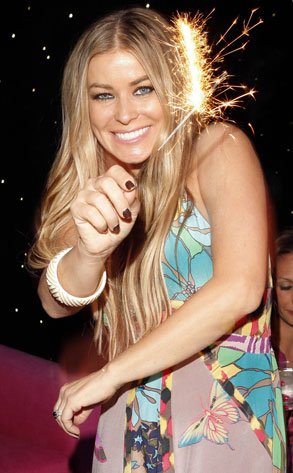 Chris Polk/Getty Images
Carmen Electra started celebrating her birthday this weekend by hitting up the Coachella music festival in Indio, Calif., with fiancé Rob Patterson.
"I just wanted to hear some really cool music, hang out with friends and go to Coachella," she told E! News at T-Mobile's G-1 Tone Def party. "Monday's my actual birthday. I think I'm gonna chill out, maybe stay home and play Rock Band, order a pizza and be mellow."
The actress got to make a wish early when a pink cake was brought out in her honor at the bash.
See which other stars were also in the desert in our Bella Coachella gallery!
—Reporting by Aly Weisman