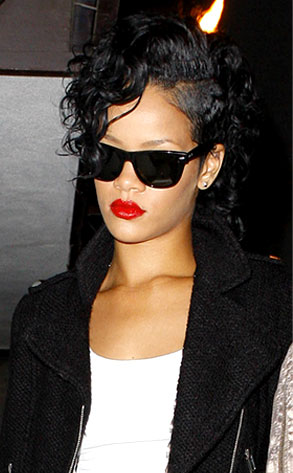 INFphoto.com
While most celebs were at Coachella in the desert, Rihanna hit a concert in Hollywood on Saturday night.
The singer was at MyHouse to watch Kid Cudi perform. "They're friends," a source tells E! of her appearance at his show.
In true VIP fashion, he waited for Rihanna to arrive around 1 a.m. before starting his performance.
"She was hanging with her girls, singing and dancing along to the jams and looked like she was having a great time," a source says.
She wasn't the only celeb in the club that night...