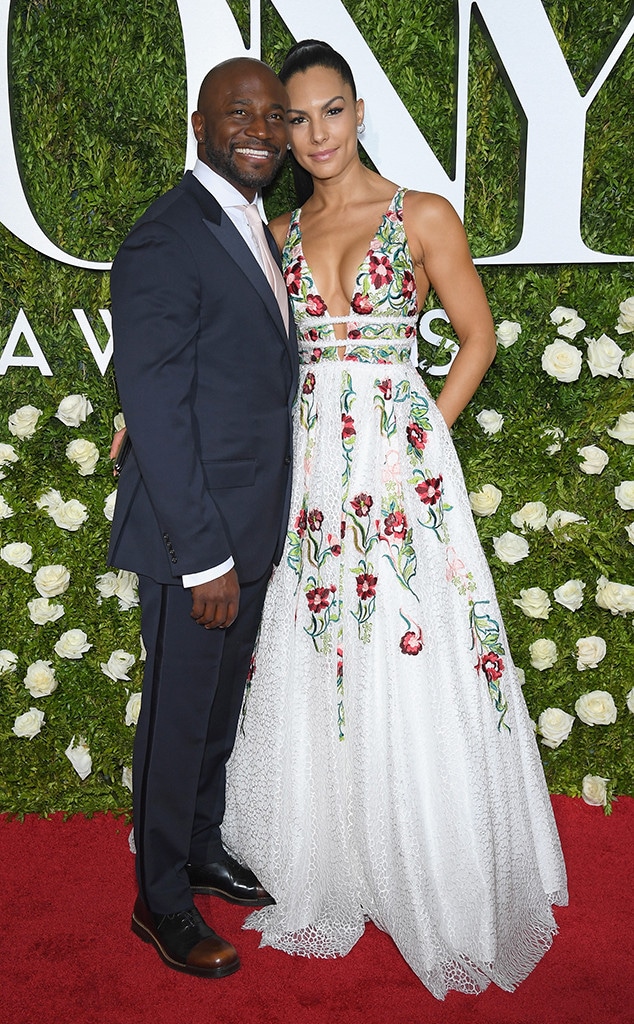 Dimitrios Kambouris/Getty Images for Tony Awards Productions
Selling Sunset's Amanza Smith is getting candid about her past romances.
The reality TV personality opened up about her famous ex-boyfriends, which have included JC Chasez, singer Danny O'Donoghue and Taye Diggs, in a recent episode of Dear Media's Not Skinny But Not Fat podcast hosted by Amanda Hirsch.
Of her romance with Taye, the Netflix star realized that the stars just didn't align. Although they were together for five years, Amanza explained, "Neither one of us was in the right place to date."
"He'd only been divorced like five months," she shared of their romance. As some fans may recall, the Broadway actor was previously married to Idina Menzel for 14 years before they decided to divorce in 2014. The two share an 11-year-old son, Walker.
"I was the first person he'd been with after her," Amanza noted. "If you're the first relationship someone has fresh out of a divorce, it's probably never going to work. We're better friends."
The one great thing about their romance? The real estate agent added that throughout their relationship they were able to easily blend their families. The Netflix star has two kids, daughter Noah, 10, and son Braker, 8, with ex-husband and former NFL player Ralph Brown. Amanza discussed on Selling Sunset that her ex went missing in August 2019 and hasn't been seen since.
"His son is the same age as my daughter," Amanza said of Taye's son. "We still have playdates, and I'll drop my kids off at Idina's house and they'll have playdates and sleepovers there with Walker."
Watch:
Amanza Smith Gives New Details on Her "Missing" Ex-Husband
Taye and Amanza decided to go their separate ways in 2018, but the Selling Sunset star still has nothing but sweet things to say about the actor. "He's a beautiful human being," she added.
The real estate agent also opened up about her brief romance with the former N*SYNC band member, JC. "I dated him off and on for many years," she said, noting that they still remain close today. "Mary [Fitzgerald] and I would go to the concerts and think we were so cool."
While Amanza has been with a few "regular dudes," she explained her reasoning for dating some of the more famous ones.
"I have dated so many regular dudes, but then my friends don't remember any of the regular dudes, they remember the fancy dudes," she described. "They're like, 'Why don't you just date someone regular?' And I'm like, 'You know what? I'm not f--king regular. I have a big personality. I like big personalities.'"
At this time, however, the real estate agent is single and focused on raising her two children. While dating isn't Amanza's top priority right now, you can watch her in her element on season three of Selling Sunset, which is available to stream.