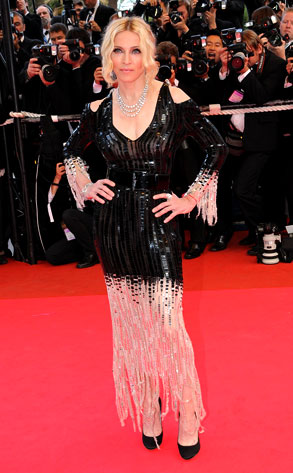 Tony Barson/WireImage.com
Maybe it's time Madonna just hung up her saddle.
The Material Mom logged some time in a Long Island hospital after falling off her horse during a weekend ride in the Hamptons—an incident her publicist blames on shutterbugs.
"The accident occurred when the horse Madonna was riding was startled by paparazzi who jumped out of the bushes to photograph the singer," spokeswoman Liz Rosenberg tells E! News.
However, according to the New York Post, which has exclusive photos of Madonna's outing, no photographer was near her at the time of the spill. The newspaper also claims she was jumping hurdles prior to the tumble and that purported boyfriend Jesus Luz was among those rushing to her aid.
The 50-year-old pop icon was released after being treated for "minor injuries and bruises" at Southampton Hospital, says Rosenberg.