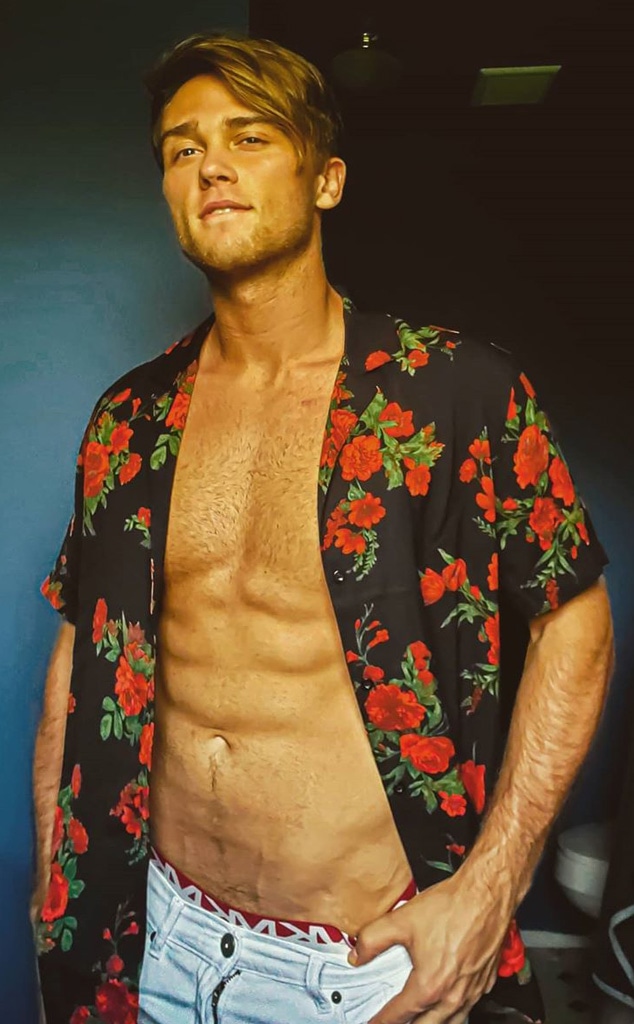 Noah Purvis/Instagram
Love Island star Noah Purvis is opening up about his time on the reality TV competition series.
Fans of the hit CBS show know just how dramatic and juicy things can get. However, no one expected Noah to be suddenly cut in the middle of season two. According to the 24-year-old star, he was "eliminated" from the show after producers learned he previously appeared in adult films.
"They decided to pull me because they found out that I had been in pornography in the past," Noah exclusively tells E! News, adding that producers took him aside as if they "were going to do a normal interview with me."
"They said, 'You're going to be eliminated from Love Island," he recalled of his conversation with producers. "I was shocked. I was like, 'What do you mean? I have only been here for three days. I have done everything I was supposed to... I am being myself. What am I doing wrong?'"
According to the reality TV personality, producers explained he failed to inform them about his past. "They said, 'You are doing great. You just didn't tell us something you had previously done. You went by another alias," Noah described. "And as soon as they said that, it clicked in my brain... that I had buried this thing that I had done, which is pornography."
After his discussion with producers, the Missouri native said he "felt crushed."
Watch:
"Love Island" Guys Are Excited to Date Again After Being Quarantined
As he put it, "I felt like I had disappointed people, not just the producers, but my family, because they had no idea about these things, previous people I have dated, I just felt like a failure."
Noah said that at the time, he didn't know how to "process" the news. He also shared that it affected his mental health, expressing, "I had a meltdown." He explained that he was sent to see "a therapist right away."
According to the star, he is still in therapy and has been opening up about "the things that I have done in my past and why I was off the show."
Last month, CBS and ITV America issued a joint statement regarding Noah's removal from the show but didn't provide any extra details. "It has been brought to our attention that cast member Noah Purvis provided false information on his application to Love Island, which violates his contestant agreement," CBS and ITV America said in a statement to Entertainment Tonight on Sept. 21. 
In the last few weeks, Noah has also taken to social media to hint at his Love Island departure. "OHANA means family... FAMILY means no one gets left behind or forgotten," he captioned his post on Sept. 23. "All of you out here have made me feel this and I can't express how loved I feel for the first time in my life."
Just a few days later, he wrote, "But I won't let them break me down to dust. I know that there's a place for us." And added, "Enough hiding who you are and what's happened in the past! Take off the covers and be bold! Today you are HERE and you have PURPOSE! You are not alone because we are OHANA!"
More recently, he shared, "Your past doesn't define who you are. You determine who, what, how and where you'll end up. I am truly proud of who I am today and excited for what is next!"