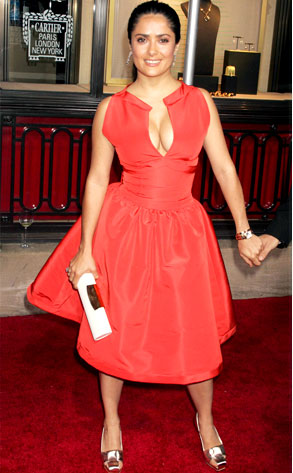 Nancy Kaszerman/ZUMAPress.com
Salma Hayek just said she is not spending $2 million on her wedding. I could buy like two houses for that. Do celebs really spend that much on weddings?
—Foster, New York
No. No, they do not. If that really is the cost of Salma's wedding, I highly suspect it's more like an estimated value, not the amount she will actually put on a check.
After all, I can almost guarantee—and I know this because I wrote it in a book—that Salmita has wedding experts lined up around her block begging to give her massive discounts on everything from the dress to planning fees.
Why? Because she's famous, dummy. And because even B- and C-list stars are getting serious discounts and freebies for their weddings these days. Wanna know who? In the mood for a blind item?
Well...