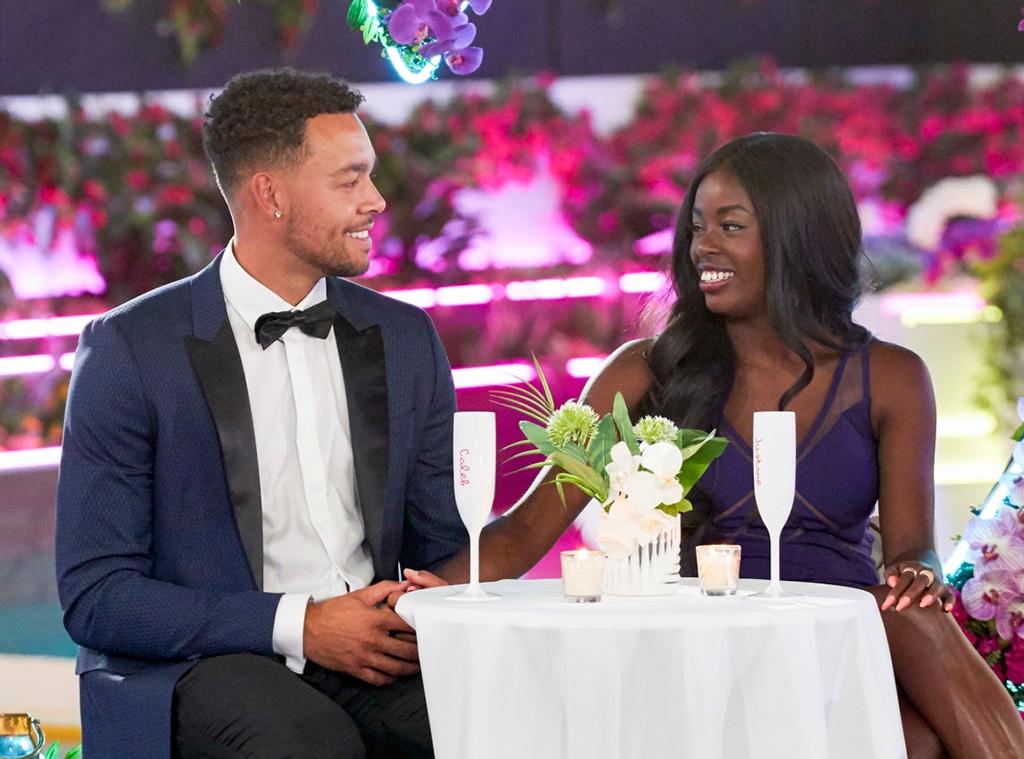 CBS
Congratulations are in order!
After a fantastic season of love and shenanigans, Love Island USA just revealed the winner of season two.
If you've been paying attention, you're likely not shocked to learn that it was Justine Ndiba and Caleb Corprew who took the top spot and the $100,000. If it hadn't been Justine and Caleb, that would have been a sign that something had gone horribly wrong, so it's nice to see that at least something is going right in 2020. 
Truly, this season of Love Island has been a daily highlight for us, and Justine and Caleb are one of the biggest reasons why. (Justine and Cely Vazquez's beautiful friendship is another big reason.) 
As usual, both winners got to choose one of two envelopes. Caleb got the one with the $100,000 in it, so after jokingly asking his friends what he should do with the money, he chose to split it with his girl.
After that, everyone made out in the pool. A happy ending! 
The rest of the lineup worked out exactly as it should have. Cely and Johnny Middlebrooks took second place. Moira Tumas and Calvin Cobb ended up in third, while Carrington Rodriguez and Laurel Goldman took fourth. 
Justine was one of the original cast from day one (along with Johnny, Cely, Moira and Carrington) while Caleb came in on day five. They've pretty much been together ever since, and where other couples struggled (ahem, Johnny in Casa Amor), they never wavered, quickly becoming a fan fave couple. And now, they're a fan fave couple with $100,000!
They're also the first Black couple to ever win Love Island, and they could not have deserved it more.  
All of season two of Love Island USA was filmed on a rooftop at the Cromwell Hotel in Las Vegas and while it continued to be weird to call them "Islanders," we gotta say we didn't hate it. We wouldn't mind watching another season on a Vegas rooftop, though hopefully this pandemic won't last long enough for that to happen again. 
Love Island aired on CBS.