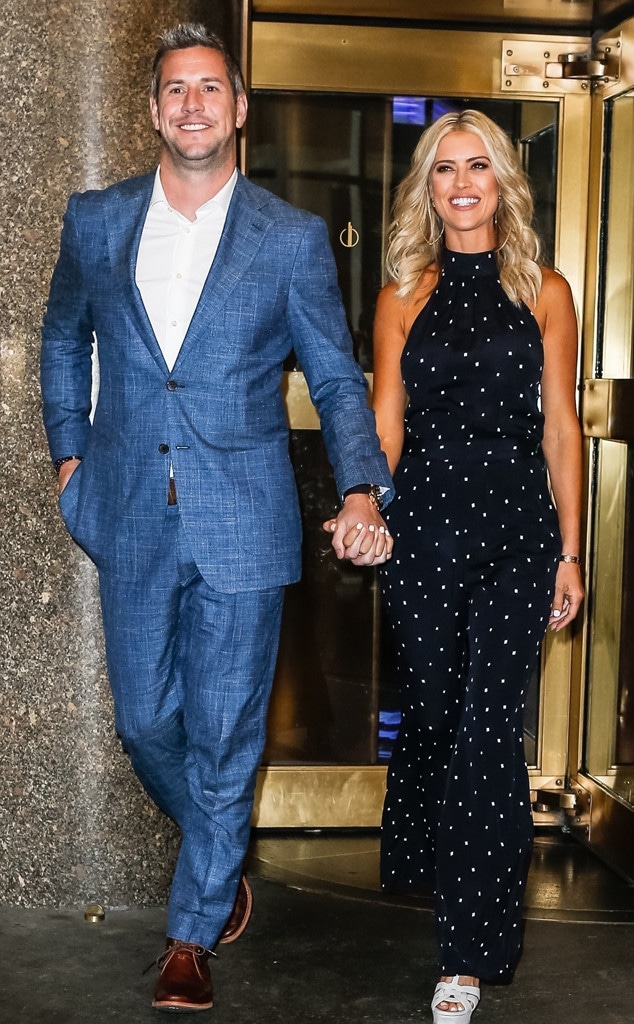 BACKGRID
Christina Anstead is ready for a fresh start following her breakup with Ant Anstead.
It's been a little over a week since the Flip or Flop star announced she and the English television presenter were ending their relationship. But despite how recent their split is, a source tells E! News the HGTV star is serious about "moving forward" without Ant.
"She is moving forward and has no plans for reconciling with Ant," the insider says. "She saw everything she needed to see in their marriage and has made the difficult decision to move on."
"Christina spent the weekend working," the insider adds. "She knows what she needs to do to start over and be a single mom. She is holding it together and doing that."
Over the weekend, Christina took to Instagram to write a refreshingly honest post about her life, divorce and everything in-between. In her message, she explained that she was "taking time to clear the noise, focus on myself and the kids."
"Sometimes our calling is bigger than our plans. I never thought I would have one divorce let alone two," Christina expressed. "I never thought I would have 2 baby daddies - but sometimes life throws us curve balls. Instead of getting stuck in these 'setbacks' I choose to look at these challenges as opportunities to grow."
She did admit that there have been times she's found herself "crying in my closet."
Watch:
What Christina Anstead & Family Are Doing in Quarantine
"I'm messy, I'm real and I'm working on healing. I'm surrounded by extremely powerful women who help me cope, build me up and push me to be better...," she added. "I appreciate the support and I hope my story inspires you to not be so hard on yourself for the decisions / choices you've made. We are all a work in progress."
Christina wasn't the only one to kept it real on Instagram over the weekend. Ant broke his silence on the divorce, writing, "Anyone who really knows me knows that I don't like to share private matters publicly. I have remained silent while holding on to hope."
He added, "I never gave up on us. I pray Christina's decision brings her happiness."
On Monday, Sept. 28, he addressed his breakup once more. But this time, he asked others to stop sharing their opinion on his personal life.
"Beautiful Boyz Weekend. Blessed," he began his caption. "This was a father son moment! But I have turned comments OFF! While we both appreciate words of support, Please stop trying to diagnose from afar. It's not fair. Christina is fine. I am fine. And we remain good friends and will navigate this at our pace. Compassion and kindness is all that's needed. That's all."
Christina and Ant were married for nearly two years before deciding to end things. They welcomed their first child together, Hudson London Anstead, last September.
The Flip or Flop star was previously married to Tarek El Moussa. They share two kids together, Taylor El Moussa, 10, and Brayden El Moussa, 5.