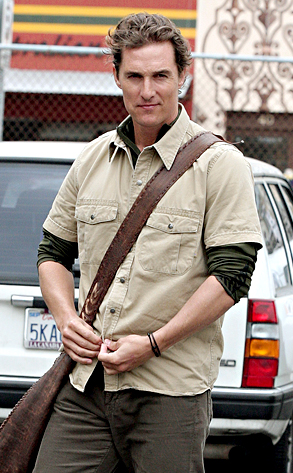 Shirley, Perkins, PacificCoastNews.com
Matthew McConaughey always did have a flair for the international.
The laid-back actor is flexing his book smarts with Exchange Student, a big-screen comedy McConaughey will not only star in—albeit in a nonlead role—but also produce.
According to the Hollywood Reporter, the nonromantic comedy will follow two college exchange students, one who embarks from the U.S. and one who travels to it. Both have opposite experiences during their respective study abroads, with one of them going "off the rails."
The project is aiming for a Wes Anderson vibe, though the indie auteur is not connected to the film. (His quota of drawling Texas boy coworkers is apparently already full.)
Also filling their plates with new projects: DJ AM, Adrian Grenier, Sofia Coppola, Ricky Gervais' new leading lady and—yes, they're still around—the Jonas Brothers.