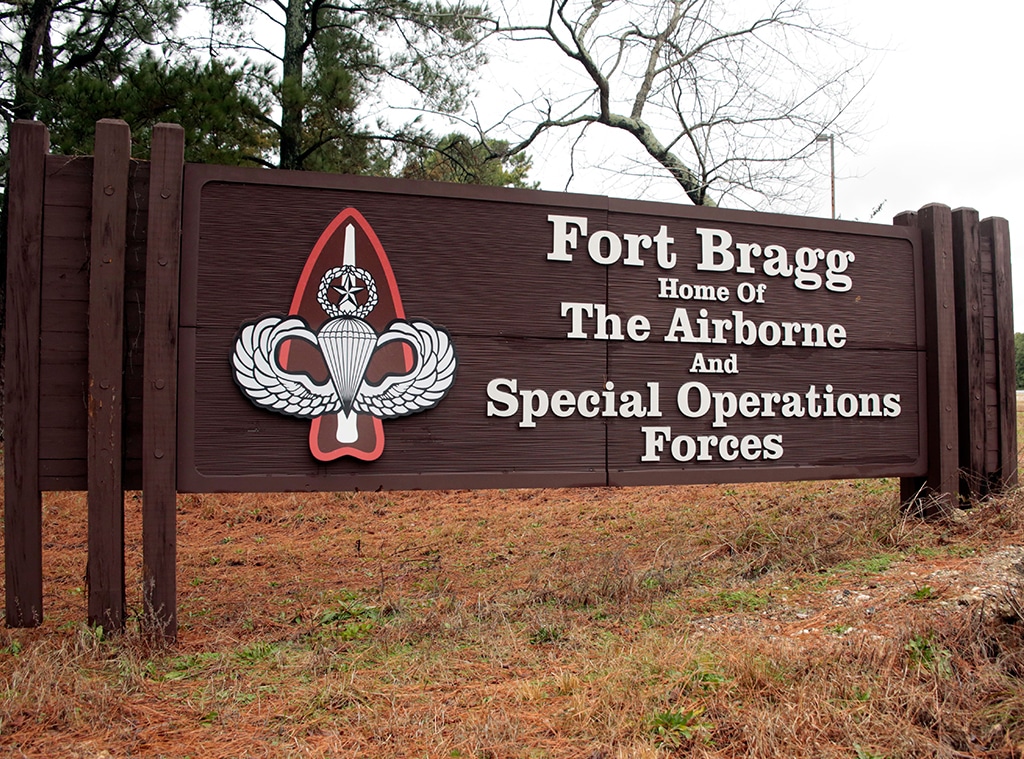 Chris Seward/AP/Shutterstock
Once upon a time, the idea of a bunch of drug-crazed hippies sneaking onto an Army base and annihilating an officer's wife and two kids while leaving him for dead would have sounded a little farfetched.
After what happened to Sharon Tate and eight others over the course of two nights in August 1969, the prospect wasn't quite so unbelievable.
Of course, Susan Atkins, Tex Watson and the other followers of Charles Manson who committed the Tate-LaBianca murders weren't your average hippies. But they were linked enough to the counterculture to put an end to an era and convince plenty of people that those so-called peaceniks were up to no good. And they were certainly scary enough to inspire an alibi for murder.
Detectives thought that Jeffrey MacDonald was so inspired, at least.
At 3:30 a.m. on Feb. 17, 1970, MacDonald, an army surgeon stationed at Fort Bragg in North Carolina, dialed the operator, seeking help. He was told he'd have to call the military police directly but, when the phone on his end was left off the hook, the operator alerted the MP dispatcher, who put out a call for a "domestic disturbance in progress."
When officers arrived at 544 Castle Drive, where MacDonald had lived since the previous August with his wife of six years, Colette, and their daughters, 5-year-old Kimberley and 2-year-old Kristen, they found a haunting scene.
Colette and the kids were dead. MacDonald, bloody but alive, was next to his wife, who had been pregnant with their third child when she was stabbed 16 times with a kitchen knife and 21 times with an icepick. Both of her arms were broken. Kimberley had been bludgeoned and stabbed in the neck. Kristen had 48 stab wounds.
The 26-year-old doctor and Green Beret, who had been home that day and night after finishing a 24-hour shift at nearby Hamlet Hospital, was treated for a bruise to the head, stab wounds and a punctured lung at Womack Army Hospital.
Investigators later found an icepick and a piece of lumber that had apparently been used to stab and bludgeon his wife and kids to death out in the yard.
MacDonald told police that he had been asleep on the couch when he was attacked by what he described as a hippie gang, including a woman in a hat who chanted "acid is groovy" and "kill the pigs." Reminiscent of the scene at the Tate and LaBianca homes, the word "pig" was scrawled in blood on a headboard.
He said he had been knocked unconscious and, when he came to, his wife and daughters were dead.
Bettmann Archive/Getty Images
The next morning, Fayetteville Police Detective Prince Beasley questioned 18-year-old Helena Stoeckley, a high school graduate who after being arrested on a drug charge had become an occasional informant for the department, because she fit the description MacDonald had given of one of his assailants. 
Sometime between Feb. 18, when Provost Marshal Roberet Kriwanek told reporters that MacDonald "enjoys the highest reputation in his unit and his neighborhood" and was not a suspect, and April 6, MacDonald became the chief suspect in his family's murder.
He was subsequently charged with three counts of murder on May 6.
Stoeckley, meanwhile, had been in an off-and-on relationship with Army Private Gregory Mitchell, who had returned from Vietnam in October 1969. After the murders, they were both hospitalized, she in April and Mitchell in September, for drug addiction. Stoeckley, who had borrowed her friend's car on the night of Feb. 16, made numerous contradictory statements to associates and police about where she was when the murders were committed, but her name wasn't made public as a suspect until October 1970.
Watch:
6 Binge-Worthy Shows Based on Real-Life Murders
She said on some occasions that she thought she was at the MacDonald house, but that also she was too high on acid that night to really know where she was. At one point Stoeckley said she had a memory of holding a bloody candle.
A polygraph examiner said that the girl at least thought she had been at the scene.
But MacDonald—whom detectives theorized had killed his family and then expertly inflicted non-fatal wounds on himself—remained in their crosshairs.
However, an Article 32 hearing—a military proceeding similar to a preliminary hearing held to see if there's enough evidence against a defendant to take him to trial—held that summer resulted in the recommendation that all charges be dismissed. Colette's stepfather, Freddy Kassab, had testified in MacDonald's defense.
Unsurprisingly the case had become a massive media sensation, and MacDonald appeared on The Dick Cavett Show—a height of pop culture significance at the time.
His seemingly cavalier showing, during which he sounded far more put out by being a suspect than by the murders themselves, rankled even his supporters, and authorities continued to build a case at Kassab's urging.
Stoeckley's story wasn't the only one that kept changing, with MacDonald, who returned briefly to his native New York and then moved to Long Beach, Calif., in 1971, at one point telling his stepfather-in-law that he and some army buddies had tracked down one of the killers and tortured and killed him.
That was a total lie, but MacDonald later explained that he had just wanted to give Kassab some sort of closure.
Anyway, because the suspect had been in the army when the crimes occurred, there was all sorts of jurisdictional wrangling between military and civilian authorities—a major reason why it wasn't until 1974 that the case was brought before a grand jury in North Carolina.
MacDonald was indicted on Jan. 24, 1975, and arrested in California within hours. He was released on $100,000 bail, and that May pleaded not guilty. A trial date was set for August—but an appeals court granted a stay, after which a 2-1 decision resulted in the charges being dismissed on Jan. 23, 1976. 
The case went all the way to the U.S. Supreme Court, which ruled 8-0 (Justice Brennan didn't take part in the decision) in 1978 that the indictment should be reinstated
Long(er) story short, the murder trial eventually began on July 16, 1979, more than nine years after Colette, Kristen and Kimberley MacDonald were killed. Allowed into evidence: a copy of Esquire from 1970 found in the house that featured an article about the Manson family—the inspiration for MacDonald's story about being attacked by violent hippies, according to prosecutors.
MacDonald was convicted that August of first-degree murder in the killing of Kristen and two counts of second-degree murder for Colette and Kimberley. He was sentenced to three consecutive life terms in prison.
Herb Ball/NBCU Photo Bank/NBCUniversal via Getty Images via Getty Images
Also in the summer of 1979, MacDonald had allowed writer Joe McGinniss into his life to pen a book about his case. The result, 1983's Fatal Vision—which was subsequently turned into a miniseries starring Gary Cole—harbored the conclusion that MacDonald was not just guilty but also a "narcissistic sociopath."
MacDonald actually sued McGinniss for fraud in 1987, arguing that the author had lulled him into thinking he was on his side. After a civil jury deadlocked, they eventually settled out of court for a reported $325,000.
Janet Malcolm's 1990 book The Journalist and the Murderer explored the relationship between MacDonald and McGinniss, and the slippery slope the writer was treading when he became the convicted killer's confidant. A 1995 book, Fatal Justice, sort of a rebuttal to Fatal Vision, probed the holes in the prosecution's case.
MacDonald, now 76, remains in prison (he was transferred from California to Cumberland, Md., after marrying Kathryn Kurichh in 2002) and has lost a series of appeals for a new trial or to have his conviction thrown out.
Dan Joling/AP/Shutterstock
McGinniss testified for the prosecution at one such hearing in 2012, telling CNN that MacDonald—whom he still believed to be guilty—"looked like a shadow" when he saw him in court.
"He's a psychopath," the writer said. "He doesn't have the kind of emotions that you and I would have. He doesn't have the capacity to feel badly about it. These weren't his wife and children. These were people that got in his way."
Colette's mother and stepfather had both died, but her older brother, Bob Stevenson, was at the hearing. As was MacDonald's second wife.
Michael Williamson/The The Washington Post via Getty Images
McGinniss maintained that he didn't go into writing about MacDonald with an agenda or any presumption of guilt. Rather, he thought it would be especially fascinating to embed himself with the defense—and that the prosecution's case at trial convinced him that MacDonald had done it.
And Oscar-winning documentarian Errol Morris thought, simply, that MacDonald got screwed—by McGinniss, certainly, but also by the media in general and also quite possibly by police, prosecutors and the overall justice system.
He told CNN at the time, "We've been sold a bill of goods about this case. It's as phony as a three-dollar bill."
His 2012 book, A Wilderness of Error, the result of his decades-long fascination with the MacDonald case, has been adapted into a five-part series premiering tonight on FX, in which Morris plays the uncharacteristic role of participant as the saga unfolds.
"It's a new experience for me," the director of The Thin Blue Line and The Fog of War told the Boston Globe recently. "It's certainly a loss of control, because I'm a character in someone else's series. But it's a case that I feel very passionate about and I'm happy to talk about it. It's a really tangled story."
He wanted his book to supplement the widely accepted version of events, which stemmed mainly from McGinniss' book and the 1984 miniseries, writing in his prologue that "the important question was lost under the heap: Had anyone proved that Jeffrey MacDonald was guilty of the murder of his family?"
In the postscript to his book, Morris recalled the events of the federal appellate hearing in September 2012, at which McGinniss testified and during which MacDonald's lawyer asked the judge to consider new forensic evidence: Hairs that didn't belong to any member of the MacDonald family, including a fragment found under Kristen's fingernail.
It was determined that the presence of the hair proved nothing, but what the judge described as "somewhat exculpatory" was an affidavit submitted that detailed a confession made by Helena Stoeckley (who died in 1983 of complications of cirrhosis) to Jerry Leonard, an attorney appointed to represent Stoeckley in the summer of 1970. 
On Aug. 29, 1970, according to Leonard, Stoeckley told him she was at the MacDonald house when the murders were committed. "She stated she belonged to a cult...At least one man in the group had an issue against Dr. MacDonald...Ms. Stoeckley said this man talked them into going to Dr. MacDonald's house to confront MacDonald about this unfair treatment...the end result was that things got out of hand and the people she was with committed the murders."
Stoeckley had been a witness at MacDonald's trial in 1979, but his attorney Wade Smith hadn't been able to get the witness-stand confession—that she was there when the murders took place, as she had said on more than one occasion during the investigation—that he was angling for. Rather, she flatly denied having been there.
Shane Young/AP/Shutterstock
Jimmy B. Britt, a U.S. marshal who died in 2008, left behind a 2005 affidavit in which he also claimed that Stoeckley had confessed to him in 1979 that she witnessed the murders—and that prosecutors had threatened her with a murder charge if she reiterated as much on the stand.
Morris concluded in his postscript that if a jury had heard that Stoeckler had confessed to her attorney, an officer of the court and someone to be trusted, then MacDonald would have been acquitted.
"I feel pretty strongly that this is a messed-up case, and it was messed up by the police and by the prosecution from the get-go," the filmmaker and author told the Globe.
Michael Williamson/The The Washington Post via Getty Images
Also in 2012, however, in a Washington Post Magazine profile journalist Gene Weingarten concluded that Morris' book cherry-picked from the available facts and left out some of the more damning evidence against the doctor.
Brian Murtagh, the only remaining prosecutor from 1979 still on the team tasked with ensuring MacDonald remained behind bars, wrote a 14-page rebuttal to Morris' claims, a document he showed to Weingarten. (At the time, the lawyer said he still had one occasional recurring nightmare from those days, that he'd show up at the ER badly injured and MacDonald was the doctor on call.)
The Post writer slammed the unquestioning laudatory reviews of Morris' book as "careless and gullible," while asserting his own opinion that Fatal Vision was "among the best true-crime books ever written." (Though Weingarten was of the opinion that McGinniss "unattractively betrayed" MacDonald.)
Weingarten thought it would have been more surprising if authorities had truly invested in Stoeckley's ever-changing version of events. He reported that DNA found at the crime scene was tested against samples from various men she named as accomplices over the years, resulting in zero matches.
As for Britt, Weingarten wrote, rebuttal witnesses at the appeals hearing testified that the marshal never spent enough time alone with Stoeckley to gain her confidence, that a number of officials had been assigned to her transport detail. They testified to some aspects of their late colleague's personality that could have prompted him to lie.
Murtagh, a former army lawyer, recalled the moment he agreed to join the MacDonald prosecution back in 1971, when he saw a crime scene photo of 2-year-old Kristen.
"There were wounds in Kristen's chest that didn't have corresponding defects in the clothes," he told Weingarten. Meaning, the child appeared to have been stabbed while she was asleep, so the murderer would have had time to lift up her pajama top and pick spots to inflict the most damage. Kristen had multiple wounds, including one to her heart, that would have been fatal on their own.
Fred Thornhill, a juror from MacDonald's trial, told Weingarten 33 years later that they had "all" wanted to acquit the defendant. Or at least they headed into the trial hoping that they weren't really going to hear definitive proof that this young doctor had murdered his whole family, including his pregnant wife, in cold blood.
"We heard the prosecution's case, which was pretty credible, and then we waited for the defense to blow it out of the water," Thornhill recalled. "They never came close. They couldn't refute the physical evidence."
And the juror's interpretation of MacDonald himself was more in line with McGinniss' conclusion, that the defendant was one cold customer.
MacDonald was "a very egotistical person," Thornhill observed, "and it absolutely came through."
The series A Wilderness of Error doesn't follow Morris' original storytelling to the letter, instead lending more credence to MacDonald's perfectly plausible guilt. There is also a companion podcast, Morally Indefensible, that delves into Fatal Vision and the coverage of the case (or, with regard to Janet Malcolm's book, the coverage of the coverage of the case).
Series producer and director Marc Smerling told the Globe, "Jeffrey is such an unlikely killer. I think that's what's kept this story alive for so long." And unlike Morris, it doesn't sound as if he rested too many eggs in the Stoeckley-confession basket.
"There are a lot of contradictions in her story I think that really challenge her credibility," Smerling, the Oscar-nominated producer of Capturing the Friedmans and a producer on HBO's Robert Durst series The Jinx, said.
But if the timing seems a little random (it's the 50th anniversary year of the killings, but eight years since the book came out), Morris said the overall themes are as vital as ever.
"It's a fascinating case for me because it's almost a philosophical essay on the nature of investigation and the nature of truth," he told the Globe. "These themes are so relevant. The whole country is wrestling with [the concept of] narrative versus truth right now."
Smerling told IndieWire, "Murder stories are particularly spiky. If there's a story…that sort of transcends the murder itself, that's about a bigger subject matter—for example, storytelling and how it affects reality." But while they are, in fact, telling a story and people may draw their conclusions, the ultimate purpose of A Wilderness of Error is simply to deliver more facts into the conversation.
"As a storyteller you're making decisions that are leading the viewer in a direction, no matter how you cut it," Smerling acknowledged. But, "in the last, shall I say four or five years, our media outlets and the institutions of journalism have become more polarized. And a lot of what should be on editorial pages [are] slipping onto the front pages. If you want to be able to think for yourself, you've got to be a better consumer."