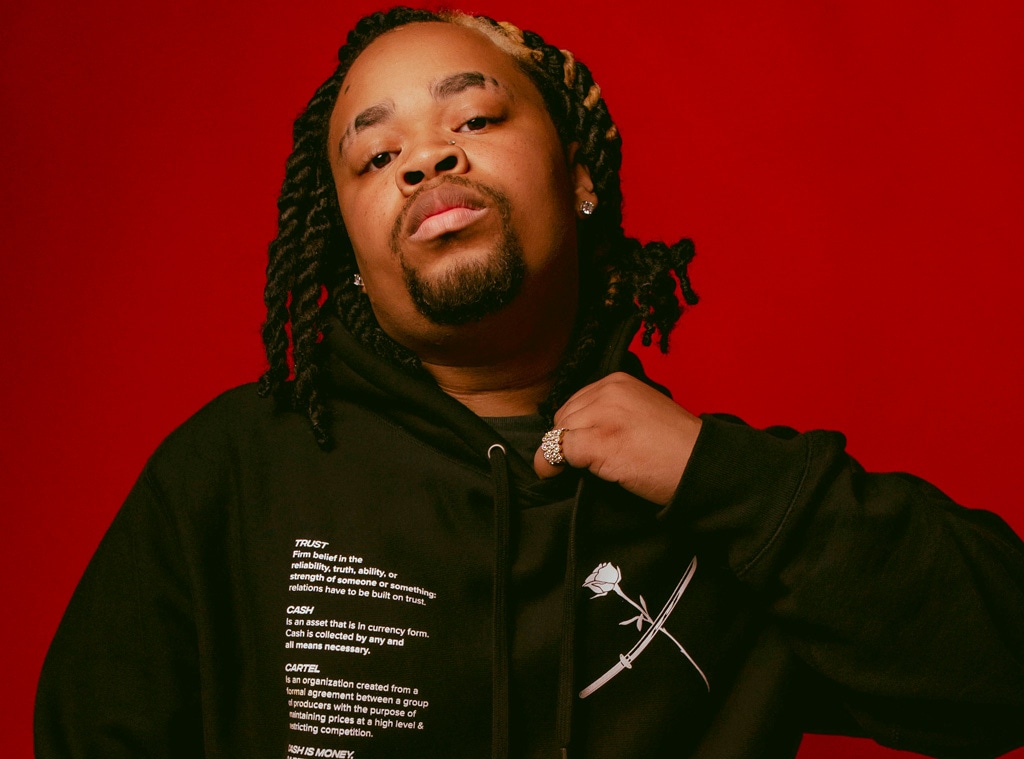 Blair Brown
Dallas-based rapper and producer FXXXXY has died.
E! News can confirm the 25-year-old passed away earlier this month from complications while undergoing a routine medical procedure.
"The family of Maudell Watkins, aka FXXXXY, aka FBG Fox, are totally shocked and devastated at his unexpected and unforeseen passing," his family said in a statement to E! News. "We would like to express our heartfelt thanks to his many friends and acquaintances who've reached out to us in this extremely difficult time."
FXXXXY's family continued, "He lived music with every breath he took and his focus and drive were unmatched. May his contributions to the music industry live forever. CC 4 Life!"
Earlier this month, FXXXXY released a brand-new single called "Paranoia / #1 Stunna." Just weeks ago on Sept. 7, he expressed on social media just how grateful he was for all of the support online and on the music charts.
"Thank u to every single message," the rapper shared on Instagram. "Every single person that comment CC. Every single person that play my s--t wit they friends. Every single person who get defensive when my name come up. I can't wait to prove u right n show u that luv back."
Watch:
In Memoriam: Fallen Stars of 2020
FXXXXY first gained attention in 2016 when he released his EP titled Cartel Shawty. The project led to collaborations with Lil Uzi Vert, Lil Durk and Gunna.
Another huge milestone was when Future signed FXXXXY to a publishing deal with his Freebandz company.
Despite his success, the songwriter and producer was open and honest about the pressures of fame through his music.
"Flawed Up Shawty is me trying to stay sane and avoid the darkness that this type of recognition swallows people in," FXXXXY explained to Complex in 2017 when describing another EP. "It's me trying to cope with losing a relationship with somebody that held me down for so long and shooting shots at everybody who's been sneak dissing as if we don't see them. It's a lot more aggressive and less caring—letting the listener hear my flaws and things that's not attractive. 'Flawed up' is slang for having this strong confidence even though you're not beautiful to the world or maybe looked at as not valuable."
Services are currently being planned in the rapper's hometown of Dallas. Until then, many in the music industry continue to pay tribute to the talented artist.
"My heart broken," Ye Ali shared on Twitter. "RIP... bruh ima keep this CC s--t going for u."