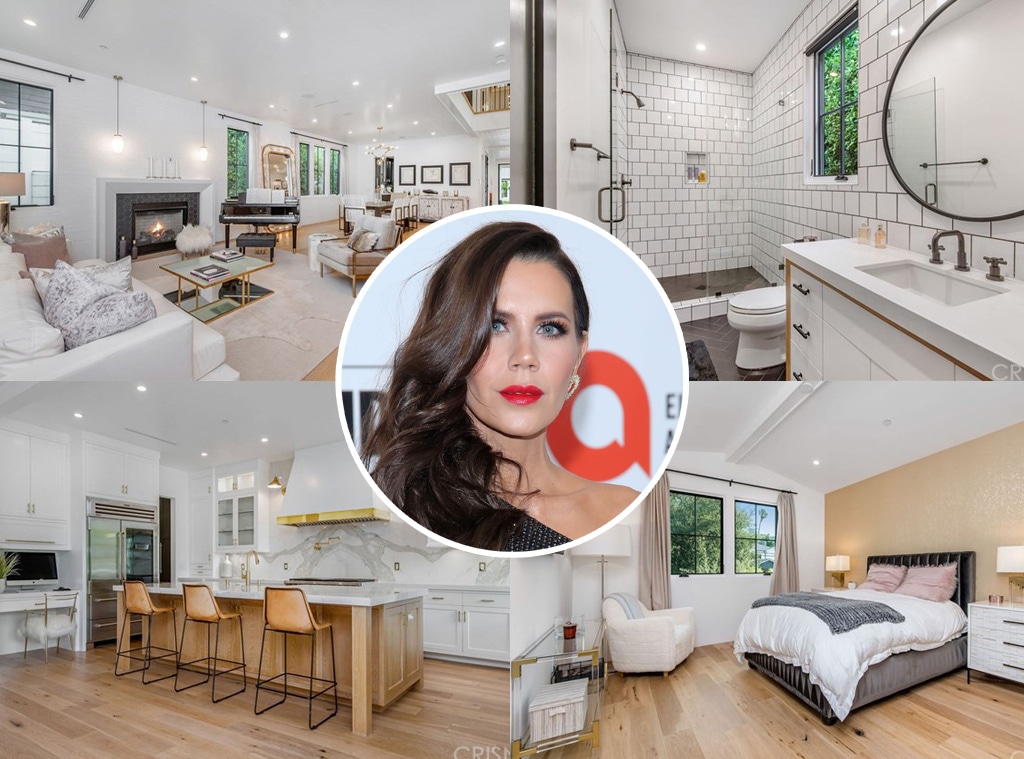 Jemal Countess/Getty Images; Crisnet / Homes.com
YouTube star Tati Westbrook is looking for a fresh start.
The beauty mogul and internet sensation just listed her Los Angeles home for $4 million. Tucked away in the Sherman Oaks area of the city, the house boasts five bedrooms, seven bathrooms, a gourmet kitchen, a movie theater with nine seats, an outdoor pool with a guest home and so much more.
Fans of the star's YouTube channel will recognize the spacious guest home, as it was the place she filmed most, if not all, of her beauty videos.
And if you want to get that L.A. sunshine, the property was designed with you in mind. With an open floor concept, soaring ceilings, pocket glass sliding doors and large windows, you'll enjoy all of the natural light radiating in each room. 
Now that Tati has put her house on the market, it's unclear where she and her husband plan to settle down. However, last December, she gave her 2.6 million followers some insight.
"There's no place like home," she wrote on Instagram. "Seattle... I'm back & I'm here to stay."
Earlier this year, the YouTuber revealed that she still wasn't living in her L.A. home.
In June, Tati broke her silence about how she allegedly felt "manipulated" by Jeffree Star and Shane Dawson over the James Charles drama that happened in May 2019.
"I was tormented with subtweets and innuendos that there was a huge drama around the corner," she said in her video at the time. "I felt that I was a liability to [Shane and Jeffree] and that I knew too much, so I put all of my text messages and other files on a hard drive and told a few people that I was afraid for my life and had given everything to my lawyers. I was hoping that information would leak as I thought it might keep me safe."
Watch:
YouTuber Tati Westbrook Breaks IG Silence After 3 Weeks
"Last fall I became so afraid to stay in my L.A. home that I both filmed a lot of videos and I left town in October to get away from it all," she continued. "I've been terrified for a very long time so much so that I had to relocate again two-months-ago and I have taken serious security precautions to ensure my safety on the advice of my attorneys."
While Tati made headlines over the YouTube drama, she also had a lot to celebrate last year. In October 2019, she released her eponymous beauty brand after nearly seven years in the making.
"I feel really happy. It's about time," she told E! News about finally coming out with her very own makeup line. "It's like seeing the finish line that you've been running to—really for nearly a decade."
"You're the author of your own beauty and you get to make those calls for yourself," she added. "You don't have to listen to someone telling you that you're not on trend or you're boring or you're basic because really you need to listen to what you're feeling when you're doing that routine. It's supposed to be a positive and I think that's what I want to encourage everybody who's interested in trying my makeup out to remember."