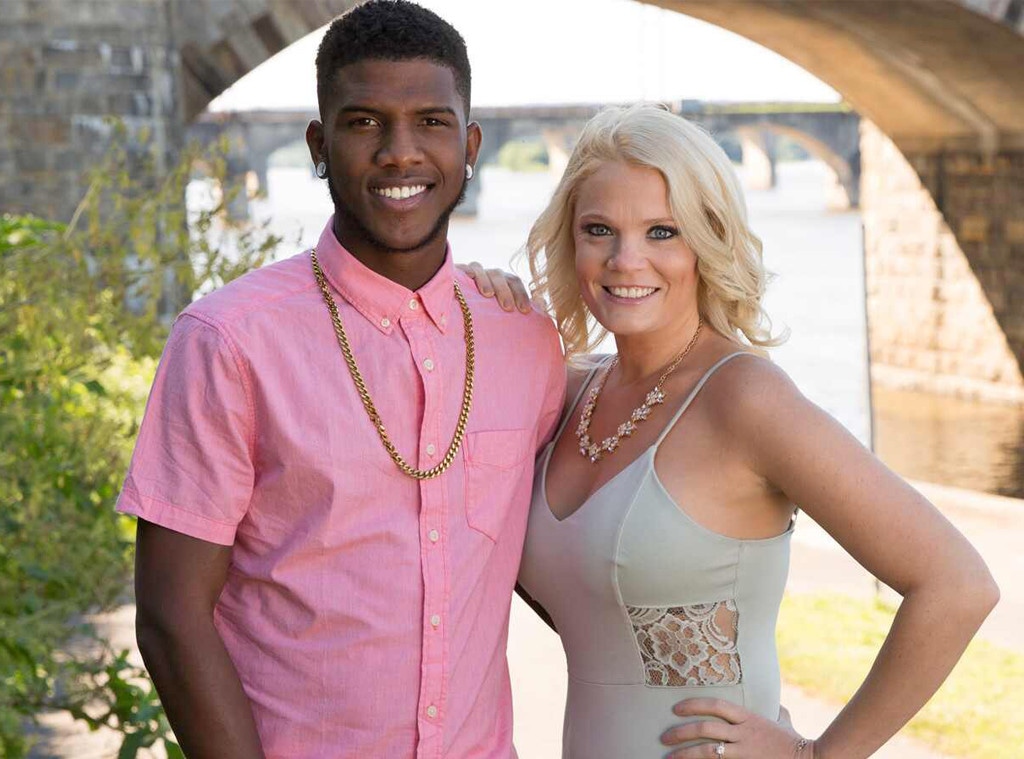 TLC
After a romance full of ups and downs, 90 Day Fiance couple Ashley Martson, 34, and Jay Smith, 22, are separating, allegedly for the final time. 
Ashley confirmed the news via Instagram on Saturday, Sept. 19 with a photo of a quote that read, "Sometimes things just don't work out, and it's not anyone's fault, it's just the way things are."
In the caption, the reality star added that she and Jay have decided to separate... this time "for good."
"I thought I was stronger and more forgiving but I'm not. Sometimes when trust is broken, it just cannot be repaired," Ashley continued. "I wish Jay the best and we are both on the same page with this. No one cheated. No one did anything. I simply couldn't get over the past. I gave my all to this marriage and as I type this I'm heartbroken, this isn't how I envisioned my future."
Ashley also asked forgiveness from the friends and family who would find out about the split from her Instagram post, stating that she simply did not have "the strength" to discuss the end of their relationship.
The couple first met when Ashley traveled to Jay's home country of Jamaica for a wedding. Since marrying in May of 2018, which was documented on season six of the TLC series, the duo has had a rocky relationship.
In January of 2019, Ashley filed for divorce from Jay for the first time.
Despite the pending divorce, Jay was there for Ashley during a serious health scare. After she suffered from kidney failure reportedly caused by lupus, Jay rushed to her side.
He wrote on Instagram in January of 2019, "I may have hurt you. I may have not been a good husband. Jumping on a plane the second I found out you was in the hospital was something I didn't even think twice to do," he captioned a photo of him holding Ashley's hand. "We have our differences but as long as I have life I will never let you sit alone and suffer."
Ashley withdrew the divorce papers days later. 
The reconciliation didn't last, however. In April of 2019, Ashley publicly accused Jay of cheating on her and attempted to legally end their marriage.
Ashley withdrew the divorce papers months later, and the couple reunited. But by October of 2019, Ashley claimed Jay had fathered another woman's child, and the two split again. 
In March of 2020, Ashley and Jay got back together, with Ashley stating in a YouTube video alongside Jay that she had chosen to forgive her husband for his indiscretions. 
"You have to tell yourself before you get back into that relationship that 'the past is the past,'" Ashley said in the video, a comment she seemingly echoed in her most recent statement on her pending divorce.
"This time isn't going to go like last time," Jay shared in the video. "We're going to stay together."