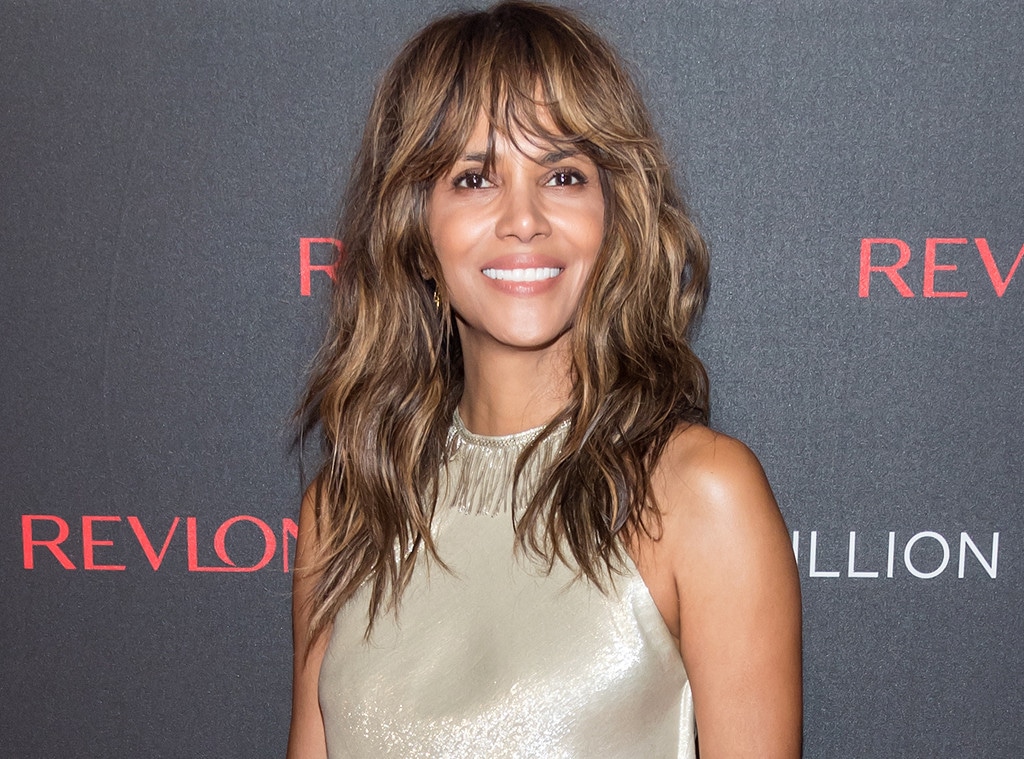 Gilbert Carrasquillo/FilmMagic
The case of the mystery feet has been solved.
It seems that Halle Berry has been on the hunt for a new man and is ready to reveal his identity after posting clues on Instagram since July.
On Sept. 17, Berry posted a carefree photo of herself wearing a newsboy cap along with a big hint: a Van Hunt T-shirt. The caption read, "now ya know," along with a heart emoji and a foot emoji, which reminded fans of two sneaky photos the Oscar winner posted on her Instagram this summer. Both pics featured her feet and those of a potential lover.
The first pic, from July 19, was captioned, "sunday, funday." The 54-year-old actress' second image on Aug. 16 read, "Waking up Vegas! Thank you for all the beautiful birthday wishes from my friends and my very supportive and loyal fans! You ALL helped to make my birthday extra special."
Looks like the guy that made it so special was 50-year-old musician Van Hunt. The singer and songwriter has released five albums, including the most recent Popular in 2017.
Not only did Berry tag Hunt in her big reveal post, but he also posted the exact same image with the caption "there you go…" Obviously, their captions had to rhyme because he's a songwriter, right?
The Grammy winner posted lovey photos on July 9 and Aug. 30 of what appears to be Berry giving him kisses on the cheek. The caption: "my bamboo."
In 2015, Hunt talked to Essence about lessons he's learned from women throughout his life. He said, "I've learned that women have been able to turn the tables in that way within our very misogynistic society. Many men are chauvinistic simply because they're dismissive of a woman's ability to help them and even in some cases to even harm them."
His son, Drake Hunt, recently started attending NYU.
Berry was previously married to Eric Benet from 2001 to 2005, David Justice from 1993 to 1997 and Olivier Martinez from 2013 to 2016. She shares 6-year-old son Maceo Robert Martinez with the French film director and 12-year-old daughter Nahla Ariela Aubry with her ex, Canadian model Gabriel Aubry.
Watch:
Happy Birthday Halle Berry: E! News Rewind
Last year, the X-Men star opened up to InStyle about being a mother, saying, "Being a mom is the best job."
Berry, who will soon make her directorial debut with Bruised, continued, "This is funny—for the last year, my son has been saying my full name really loudly in public like, 'Halle Berry, can you pass me the ketchup?' It's just so embarrassing! He knows it gets a reaction from people, but he can't quite figure out why. The only thing I want at the end of the day is for my children to say, 'You weren't perfect, you didn't do everything right, but you were a good mom.'"