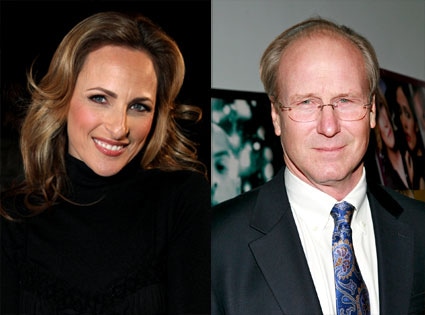 Eric Charbonneau / Getty Images, Charles Eshelman/Getty Images
Marlee Matlin is spilling. William Hurt is sorry.
Matlin has been making the rounds touting her new memoir, I'll Scream Later, and raising some eyebrows with allegations that she was abused by Hurt during their two-year relationship that blossomed on the set of 1987's Children of a Lesser God, the film which earned her a Best Actress Oscar.
"I always had fresh bruises every day. And if I had a split lip, or if...I mean, there were a lot of things that happened that were not pleasant," Matlin told Access Hollywood in an interview Monday. "I was always afraid...of him, but I loved him. Or maybe I thought I did. But look, I was 19, he was 35."
The actress, now 43, recounted one particular incident when Hurt threw her on a bed and stripped her naked as she cried, "No, no, no. Please Bill, no."
In a statement to E! News on Tuesday, Hurt said that both he and Matlin had moved on.
"My own recollection is that we both apologized and both did a great deal to heal our lives. Of course, I did and do apologize for any pain I caused. And I know we have both grown. I wish Marlee and her family nothing but good."
Matlin, whose credits also include The West Wing and Dancing With the Stars, also said she eventually became addicted to cocaine while Hurt had his own struggles, and the combination proved dangerous.
"I was so wrapped up in his world and my drugs," she told Access. "The drugs took over my life, took over my brain."
Matlin said that she hasn't seen Hurt in three years.