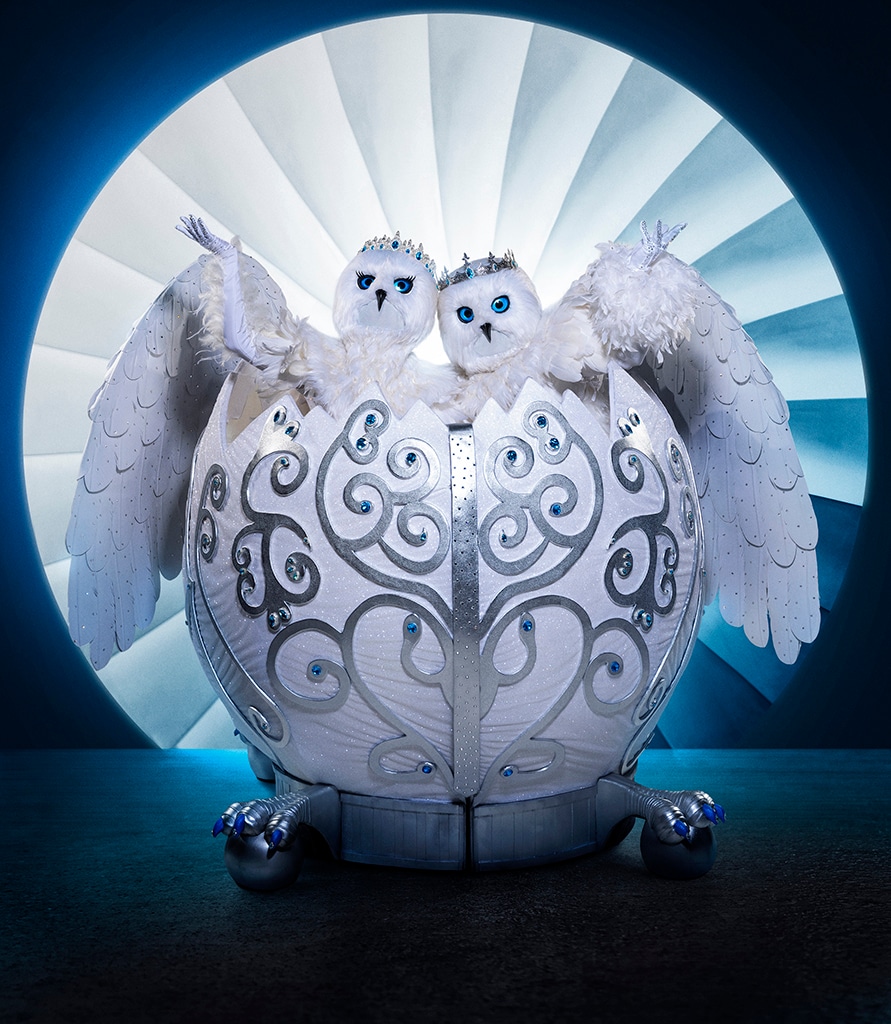 Fox
Leave it to The Masked Singer to give us just what we needed to get back into the work week after a holiday weekend: confusion! 
Fox has slowly been rolling out the clues and the costumes for season four and the latest one has us scratching our heads a little, because its's actually the latest two. The Snow Owls are two people in two owl costumes who will compete and be unmasked as one. They're the very first contestants of this kind to ever compete on the show and our mind is already wandering into guesses despite knowing nothing about these people beyond the fact that there are two of them. 
Could it be siblings? Twins? A music duo? A couple? 
One owl appears to have eyelashes while the other does not, leading us to think one is a guy and one is a girl. They're both wearing crowns, but otherwise the clues are scarce.
Is this a romantic pair or a related pair? Are they just work colleagues? We'll have to wait until the first episode of the season to get a few more clues, but you can see them in action in the video below. 
While at press time we only have official pictures of five of the contestants, we do know most of the characters who will be competing for that Golden Mask trophy this season. Along with the Snow Owls, they include Broccoli, Gremlin, Crocodile, Seahorse, Jellyfish, Mushroom, Watcha Macalit, Squiggly Monster, Baby Alien, Sun, Dragon, Giraffe and Popcorn. 
Take a look at the costumes that have been released so far below!
Watch:
Hunter Hayes Reveals the Toughest Part of "The Masked Singer"
The Masked Singer returns Wednesday, Sept. 23 on Fox.