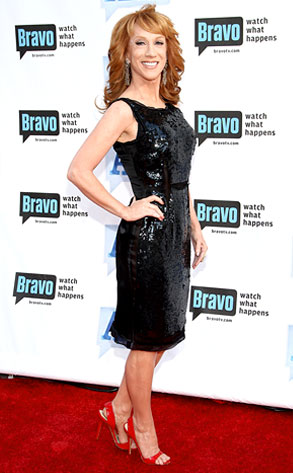 Alberto E. Rodriguez/Getty Images
Kathy Griffin is back with a vengeance.
Season five of My Life on the D-List doesn't premiere until June, but this Wednesday, her stand-up special She'll Cut a Bitch premieres on Bravo, and she hosts the second annual A-List Awards telecast. Trust us, much comedy ensues.
Keep reading for all the goods on D-List, how Kathy's moving up to the A-list with help from the likes of Paris Hilton and all the crazy steps she's taking in between.