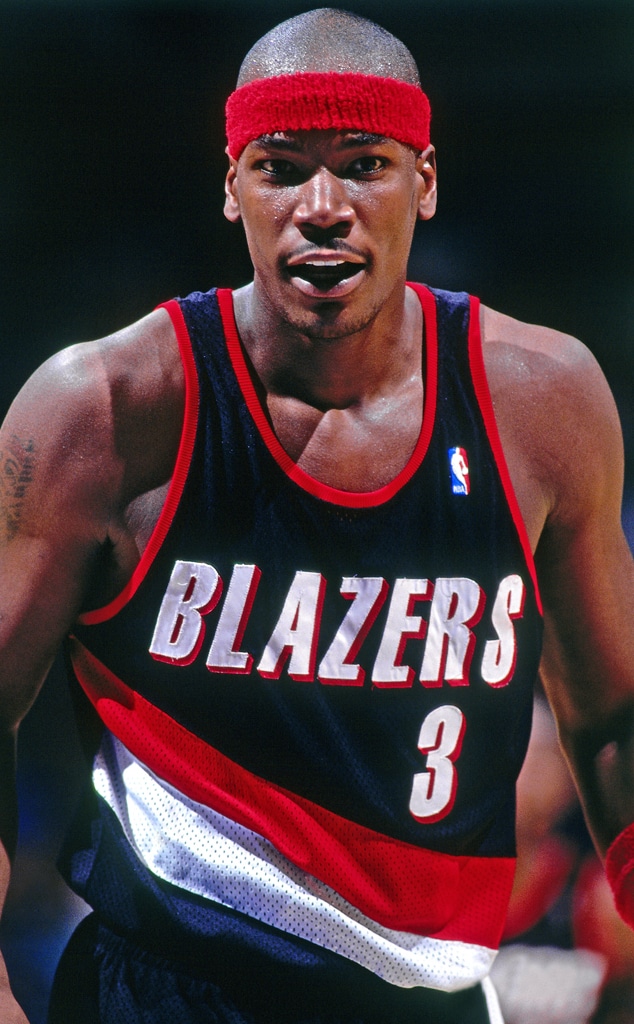 Dale Tait/NBAE via Getty Images
The NBA has lost a legend.
Cliff Robinson, who started his basketball career playing for the Portland Trail Blazers, has died. He was 53 years old. 
At this time, it's unknown what Robinson's cause of death was or the date he passed away.
Nicknamed "Uncle Cliffy," the athlete was known for his trademark headband and incredible professional basketball career. Along with the Trail Blazers, he also played for the Phoenix Suns, Detroit Pistons, Golden State Warriors and New Jersey Nets. During his career, he won the 1993 Sixth Man of the Year Award and was honored with an All-Star nod.
In light of his death, the athlete's colleagues and fans shared special tributes in his honor. 
"The Trail Blazers organization is deeply saddened by the passing of Trail Blazers great Cliff Robinson," the NBA team posted on Twitter. "We extend our heartfelt condolences to Cliff's family & loved ones. Uncle Cliffy will be greatly missed by the Trail Blazers & all of Rip City."
In a statement given to the NBA, the team added, "His personality and energy were unmatched, and his contributions on the court were unmistakable, helping the Trail Blazers into the playoffs each of his eight seasons with the team. His streak of 461 consecutive games played with the Trail Blazers still stands as a franchise record, which is a testament to his hard work and dedication to the team."
Watch:
In Memoriam: Fallen Stars of 2020
Additionally, Robinson's alma mater shared a heartfelt tribute. "The UConn Basketball family mourns the loss of a legendary player and person, Clifford Robinson," a message read. "Our thoughts and prayers are with Cliff's family at this difficult time. Rest In Peace, Cliff."
"The Detroit Pistons family mourns the loss of former Piston Clifford Robinson. We send our condolences to his family and loved ones – Great player, better person! Rest In Peace Uncle Cliffy," the team captioned its post on Twitter.
The NBA account shared, "The NBA family is deeply saddened by the passing of Clifford Robinson, an NBA All-Star, a Sixth Man Award winner and an All-Defensive Team selection during his 18-year career. We send our heartfelt condolences to his family and friends."
"We're shocked and saddened by the passing of Clifford Robinson," a statement read from the Golden State Warriors. "Clifford was a consummate professional who loved the game and played with an incredible sense of both joy and intensity. We extend our thoughts and prayers to family and friends of 'Uncle Cliffy' during this time."
"RIP to the OG Cliff Robinson," Brooklyn Nets' Jamal Crawford shared. Retired NBA player, Kendrick Perkins, wrote, "Rest in Peace to my NBA Brother Cliff Robinson."
Along with his basketball career, Robinson was the first NBA player to appear on the competition show, Survivor.
Robinson is survived by his wife, Heather Lufkins, whom he married in 2003, and a teenage son, Isaiah Robinson.