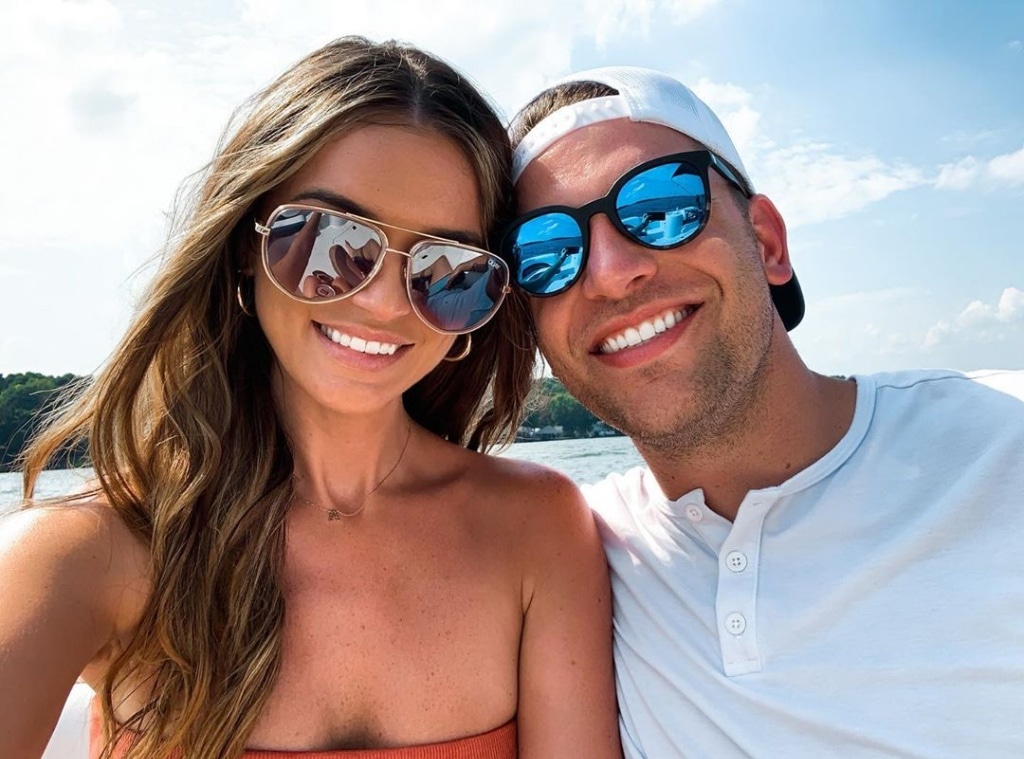 Instagram
Raven Gates just wants to say "I Do."
As so many brides can relate to, the Coronavirus pandemic caused countless weddings to be altered, postponed or flat out canceled.
And while appearing on iHeartRadio's Help! I Suck at Dating podcast spinoff What a Girl Wants, Raven revealed that she had to change her ceremony with Adam Gottschalk four different times.
"Anyone who is a bride right now, I feel for because I'm also a bride and I have postponed my wedding not once, not twice but three times and you know what? We even had to change a fourth date, but we didn't even send invitations out for that," Raven revealed to her co-host and friend Alexis Waters. "It's just been really crazy because we had this master grand plan that we were going to get married in May, that we were going to travel the world this summer and when fall hits, we were going to start a family."
While it's been disappointing to reschedule wedding dates, Raven says the most emotional part of the ordeal is realizing her baby plans will be put on hold.  
"I kind of have a little bit of sadness. Is that weird?" Raven asked listeners. "Now that it's about to be fall, I'm just kind of like sad because I had this master plan that I was going to get pregnant right away and in 2021 we were going to have a baby but that's not the case."
Watch:
Sarah Hyland & Wells Adams Share Wedding Update
She continued, "I have not cried about the wedding except one time when I hated the venue but I have not cried or been upset about the wedding one time. I have been upset about not starting a family." 
Back in June 2019, E! News exclusively confirmed that Raven and Adam were engaged. The pair first started dating on season four of Bachelor in Paradise, which aired in 2017.
Since then, the couple hasn't been able to hide their love and affection for one another especially on social media.
"If our life together is all about turning bad days into good ones.. then even on bad days, I'm the luckiest girl alive," Raven previously shared on Instagram. "I love you my sweet Adam." 
Or as Adam previously joked to his leading lady, "Did it hurt when you fell from the vending machine—cuz you a snack."