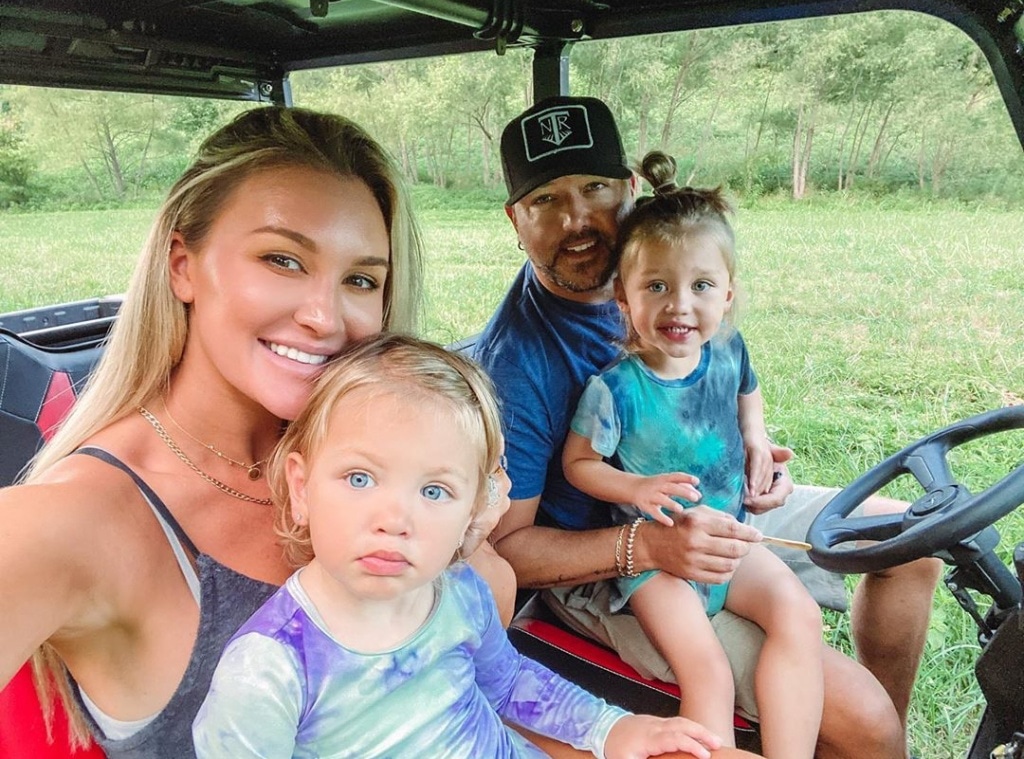 Instagram
This summer is a season Jason Aldean won't soon forget.
Like so many performers, the country music artist had big plans to hit the road for a headlining tour across the country. But once the Coronavirus pandemic put a pause on live events, Jason still wanted to make it a summer to remember. 
With help from wife Brittany Aldean, the proud father of four was able to do just that. 
"This summer at the beach with the family was really cool," Jason exclusively shared with E! News. "We've just been trying to figure out how to make things special for the kids during a really hard year. It has made for some really memorable times together."
In fact, all of the family time has been one of the biggest positives of the quarantine for the country singer.
"I'm constantly on the road in the summer so to have a chance to sit back and watch the kids grow has been something I've never had like this before," Jason shared.
That's not to say music has been put to the side. In addition to working on some new music with his band, Jason is headlining the Corona Backyard Beach virtual livestream concert tonight at 6 p.m. EST on Twitter and Live From Home, Live Nation's Virtual Concert Hub.
Watch:
Why Jason Aldean Was Nervous to Perform at ACM Awards 2019
"I'm looking forward to being able to reconnect with fans and see their reaction," Jason shared when teasing the concert that will also include performances from Brett Young and Maddie and Tae. "I'm so glad that I get to bring a virtual concert experience for fans to kick back at their own backyard beach with their favorite music and a Corona. We miss not being on the road together so it feels like the next best thing."
While the future of live concerts remains a work in progress, Jason is leaving it to professionals to safely guide both artists and fans in what to do next.
Until then, the singer known for countless hits like "Got What I Got," "You Make It Easy," and "She's Country" is more than hopeful about the future.
"Everyone in our world has been so hard hit with all of this because we can't do anything," Jason shared. "I know there are a lot of people working hard to figure out how to do concerts again safely so that we can get back out there as soon as possible."