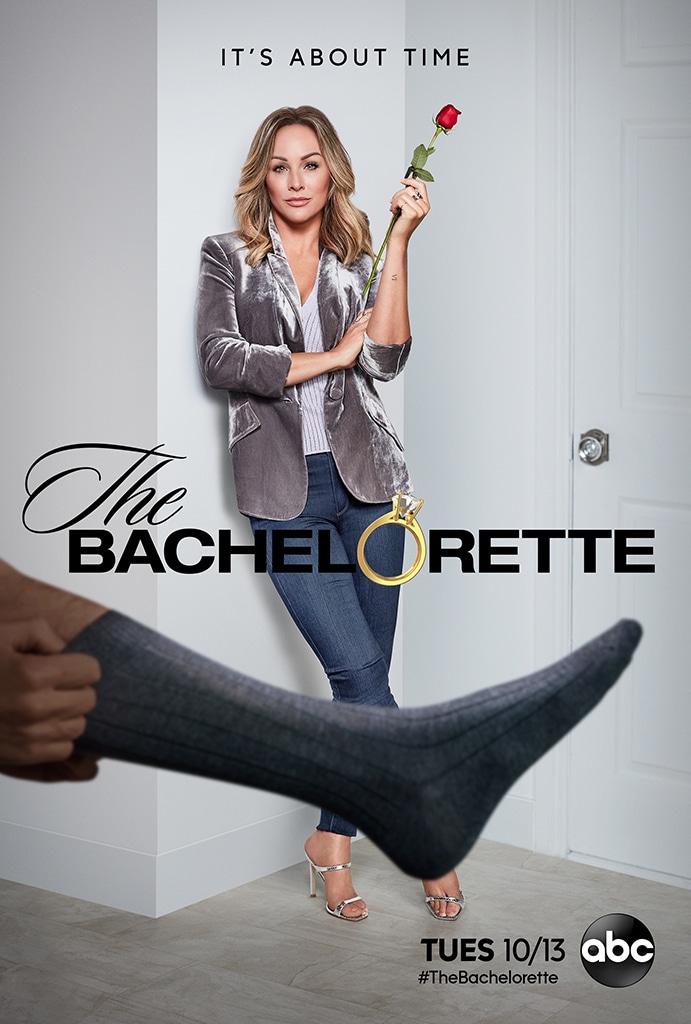 ABC
We're just a month and a half away from finding out what's really going on on The Bachelorette. 
ABC finally announced a premiere date for what sounds like it might actually be the most dramatic season ever, so mark your calendars for Tuesday, Oct. 13. It's gonna be weird to get used to Bachelorette Tuesdays, but we'll take it!
Clare Crawley is still the official star of the season, though sources confirm that Clare's journey to find love will be quick and relatively painless as she decides to leave with the recipient of her first impression rose. Tayshia Adams will then step in to try to find the same success, and while ABC has not officially confirmed this twist, they're certainly hinting at it. 
Their description of the season ends with, "Follow [Clare's] passionate, wild ride to find her soul mate and the explosive turn of events that will have all of Bachelor Nation talking." 
Host Chris Harrison also came to play with this announcement. 
"It's safe to say this season will be twice as good as any other!" he captioned the season key art on Instagram, and his tweet was equally cheeky. 
"I feel like this could be double trouble," he wrote. 
Speaking of the key art, which you can see above, it's unlike any Bachelorette poster that has come before. 
Clare has ditched the sparkly gowns for jeans and a chic velvet blazer, while a mostly unseen man pulls on a sock in the foreground. It's a gender-swapped play on the poster for The Graduate, which is a movie that features an affair between a young man and a much older woman. At 39, Clare is the oldest female lead in the Bachelor franchise, and nearly all of the men cast for her were younger—some up to 15 years younger. It's a joke about her age, you see. 
Embassy/Kobal/Shutterstock
Does The Bachelorette have the money to pay for Simon and Garfunkel songs this season? We're about to find out. 
Here's the official season description, per ABC: "Bachelor Nation, the wait is finally over! Clare Crawley will finally embark on her journey to find true love as The Bachelorette returns for its sizzling 16th season on a new night. Clare had women across America cheering from their living rooms when she famously stood up to controversial Bachelor Juan Pablo during the memorable 18th season finale of The Bachelor. Clare left the season with a new sense of self-worth and a determination to never settle for anything less than the unconditional love and respect that she deserved. Follow her passionate, wild ride to find her soul mate and the explosive turn of events that will have all of Bachelor Nation talking." 
Watch:
Tayshia Adams Replaces Clare Crawley on "The Bachelorette"
Along with the news of a premiere date for The Bachelorette, ABC released a fall schedule that currently only includes unscripted shows. 
Dancing With the Stars was already set to premiere Sept. 14, now followed by Celebrity Family Feud, Press Your Luck, and Match Game on Sept. 24. Shark Tank returns on Oct. 16, while America's Funniest Home Videos, the new Supermarket Sweep, Who Wants to Be a Millionaire, and Card Sharks premiere Oct. 18.