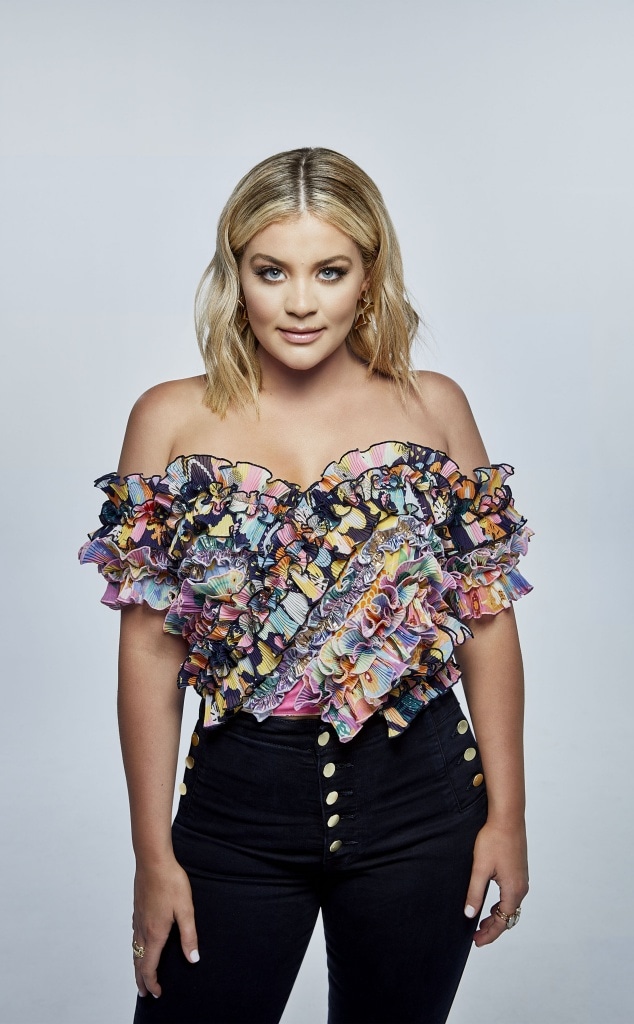 Katie Kauss
Lauren Alaina is turning her pain into powerful music.
Just last year, the country music singer and American Idol alum found herself dealing with not one but two public breakups. In January 2019, she called off her engagement to high school sweetheart Alex Hopkins. Fast-forward to September when Lauren split from comedian John Crist just days before she kicked off her journey on Dancing With the Stars.
Instead of speaking out and sharing details about what went wrong, Lauren turned to songwriting to process all of the changes in her life.
What came next is her latest EP dropping today, Sept. 4 titled Getting Over Him.
"I went through a couple of breakups over the past few years so boy have I had some inspiration for some breakup songs," Lauren exclusively told E! News. "I am so proud of these songs and I've never done the breakup theme because I was with my high school boyfriend for six years. It was all love songs and life songs. I feel like it was just about time for me to have my breakup moments but I'm really proud of them and these songs really helped me through my emotions."
While Lauren doesn't mention any of her exes by name in her E! News interview, fans may recall two relationships the singer experienced in the public eye.
After each breakup happened, Lauren was unsure how to react or what to say. On one hand, she knew her fans were invested in the relationships. But at the same time, she was trying to get through the pain that comes from a broken heart. 
"When you're actively hurting in something and you're going through the process, it's even harder to talk about it," Lauren explained. "And I just feel this music is my response to what I went through and I wouldn't change anything about that breakup because I have these great songs."
In recent weeks, Lauren has teased what's to come on the EP. The 25-year-old teamed up with close friend Jon Pardi on the track "Getting Over Him." She also collaborated with Lukas Graham for a duet titled "What Do You Think Of?"
Watch:
Lauren Alaina Talks Opening 2019 ACMs With Chrissy Metz
If fans find the urge to study and dissect the lyrics, Lauren hopes they will keep one important message in mind.
"When people listen to these songs, I want them to know these are feelings that I had before," Lauren explained. "I'm on the other side of the breakup. I'm completely healed from it and I'm not sad or angry and it doesn't take up much of my energy."
She continued, "I want my fans to feel empowered when they hear it because I feel super empowered with this music. I know it's about a breakup and a very painful breakup where someone wasn't faithful and I had to kind of figure out how to love myself when he didn't and respect myself when he didn't and at the end of the day, what I want people to really hear in this music is nobody gets to decide if you love yourself. If they don't love you, someone else will and the most important person to love you is you."
Thinking ahead, Lauren can't help but look forward to the opportunity when she can safely perform the songs live in front of fans who understand her journey.
And as listeners begin to reach out and share how relatable the new music is, Lauren can't help but be proud of how far she's come.
"There was a moment there where I was really struggling and stuck in the sadness, but I'm so proud to get to the other side of it and getting over him," she shared. "I'm so proud of Getting Over Him."