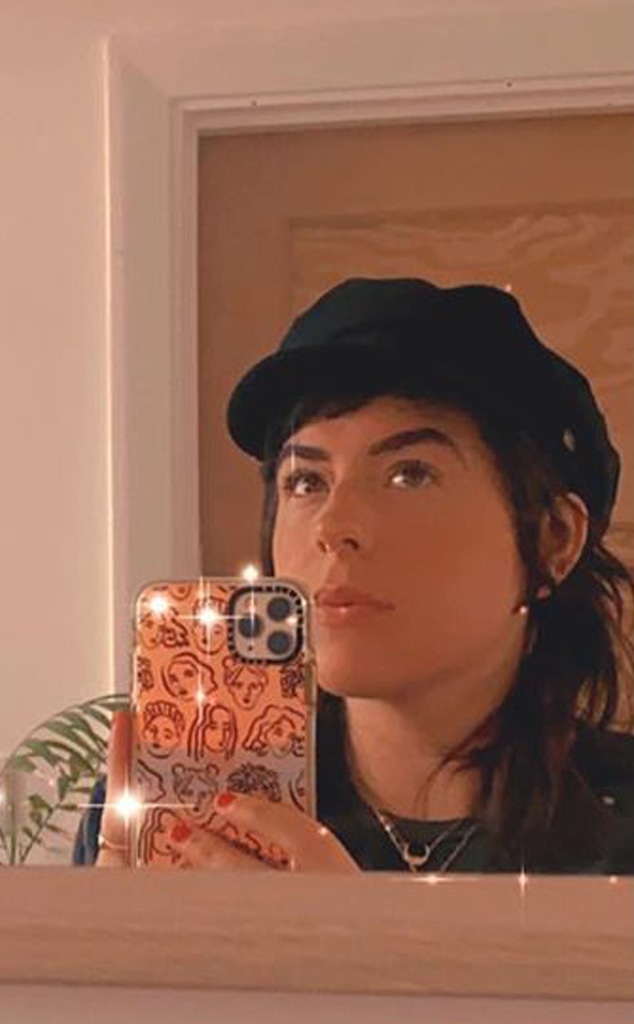 Bella Kidman Cruise instagram
Oh, snap!
Tom Cruise and Nicole Kidman's eldest daughter, Isabella "Bella" Kidman Cruise, typically shies away from the spotlight but she recently shared a rare photo of herself on Instagram.
"All that glitters is gold.. oh wait, it's just another Instagram filter," the 27-year-old star captioned her mirror selfie on Tuesday, Aug. 25.
In her filtered snapshot, she posed in a black paperboy cap and accessorized with gold dainty jewelry pieces. She also appeared to be wearing a black blazer and matching shirt.
Fans of Bella's know her feed usually consists of her art, which includes quirky illustrations, fun prints and street photography. Although her recent selfie was a rare one, it marks the second photo she's posted of herself in the last few months.
Back in May, she shared a close-up image of herself with the caption, "the procrastination station." In it, you could see her gold nose ring and colorful tattoos.
While her famous parents have a very large presence on social media, Bella and her biological brother Connor Cruise have both kept a low-profile. As fans of the actors will recall, Tom and Nicole adopted the two when they were married.
Watch:
Celebrity Kids Who Are Successful Like Their Parents
Bella was adopted in 1992, while Connor joined the family three years later. However, by 2001, Nicole divorced Tom after more than a decade of marriage. The former couple initially shared custody of Bella and Connor, however, it's rumored the actress' relationship with her children is estranged.
Additionally, like the Top Gun actor, Bella and Connor are practicing Scientologists.
Back in 2018, Nicole opened up about Bella and Connor in a rare interview. "I'm very private about all that. I have to protect all those relationships. I know 150 percent that I would give up my life for my children because it's what my purpose is," she told Australia's WHO magazine.
On the topic of their religious beliefs, Nicole added, "They are adults. They are able to make their own decisions. They have made choices to be Scientologists and as a mother, it's my job to love them."
Despite the family dynamic, Bella has started to pave her own path. In 2015, the 27-year-old secretly married British IT consultant Max Parker. The two reportedly live in London.