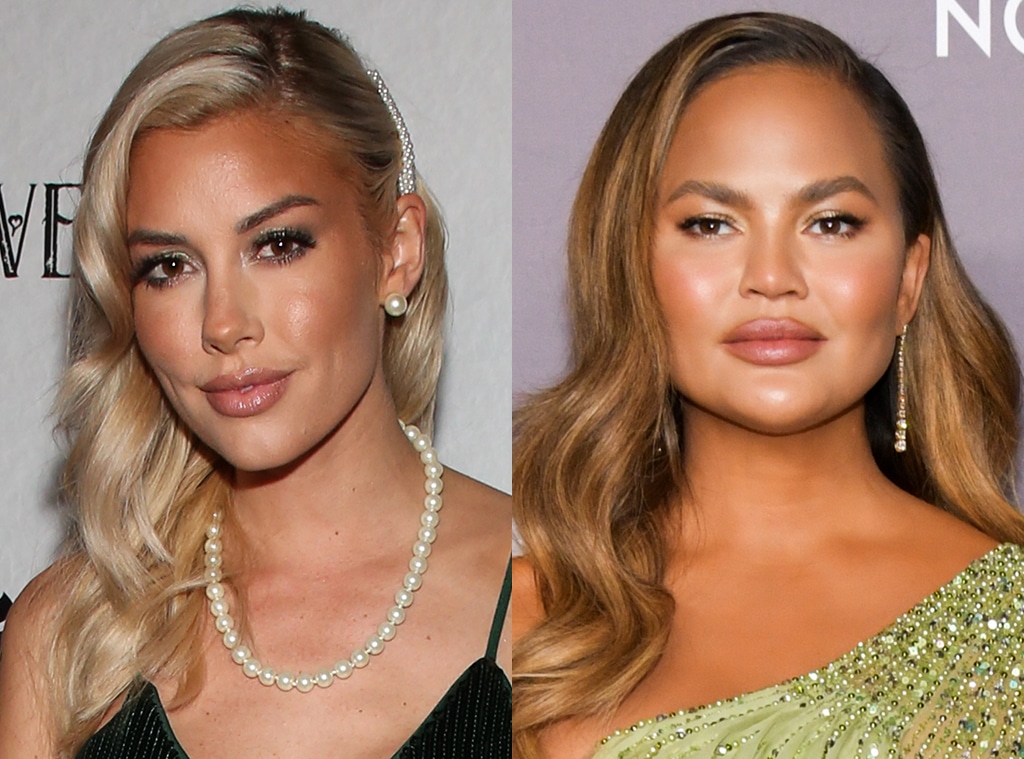 Paul Archuleta/Getty Images, Rodin Eckenroth/FilmMagic
Heather Rae Young isn't going to sell herself short. 
Earlier this month, Chrissy Teigen made headlines when she questioned if some Selling Sunset cast members are actually real estate agents.
"I will say," the supermodel wrote on Twitter, "I look at LA real estate a lot and have never seen any of these people lol [neither] have our agents, who I have obsessively asked."
But during an appearance on KTLA, Heather was quick to set the record straight on her success. 
"My response to that is I have had my real estate license since 2014," she shared with Dayna Devon on Aug. 25. "I've been with The Oppenheim Group since 2015. I sold my first house within three months of having my license. It was a $7.2 million house. A week later, I sold a $1.5 million condo and you can look up the proof."
Not impressed? This Selling Sunset star isn't done just yet.
Heather continued, "You can come to our office and visit us. We've all been in the office for years and years and known each other for almost six years. Maybe because she doesn't know us doesn't mean we're not real real estate agents."
Ever since Chrissy spoke out on Twitter, other cast members have also defended their careers.
On Aug. 19, Maya Vander explained to E! News that she has been splitting her time between Los Angeles and Miami.
That being said, Maya added, "Oddly enough, I did sell a house on the same street where she and John Legend purchased a house a couple of months ago."
As for Davina Potratz, who continues to grab attention for her $75 million property, she isn't hurt by Chrissy's speculation. 
"I know a lot of agents and if you're not a luxury condo buyer, you may not know me, but I closed and sold deals for $9 million and up," she explained. "So, certainly I'm not offended by anything that she said." 
Selling Sunset is streaming now on Netflix.