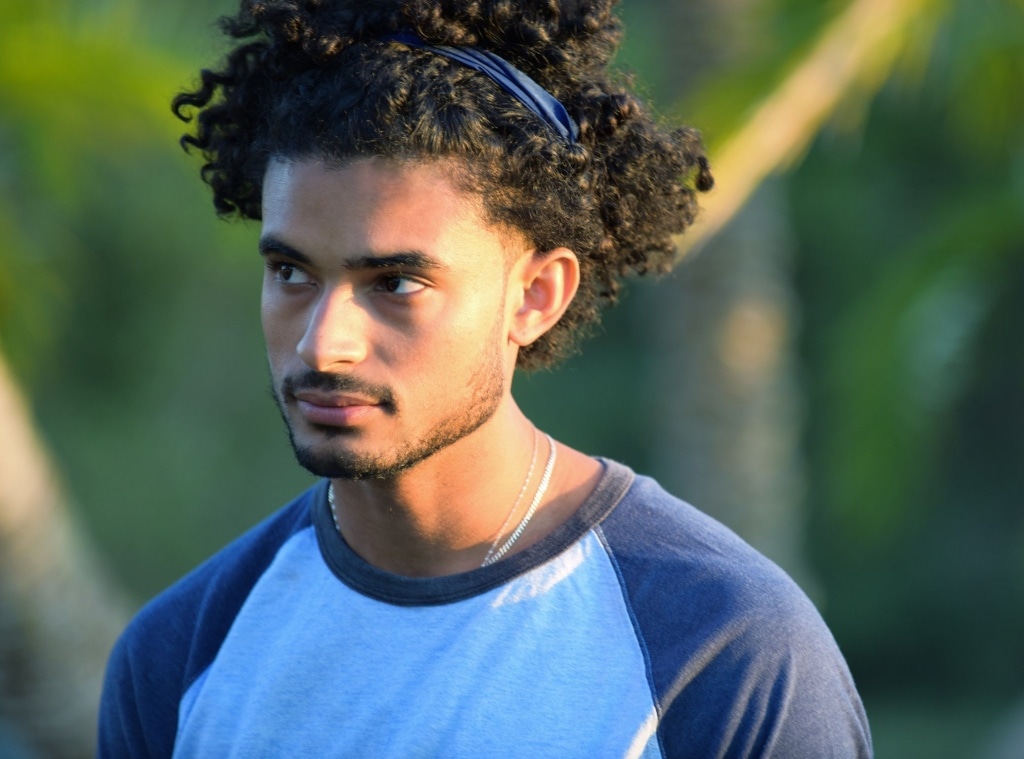 MTV
Nobody in Siesta Key saw this news coming.
On the Aug. 25 reunion show, Brandon Gomes dropped a huge surprise that left much of the cast visibly shocked and upset. While holding back tears, the MTV star revealed that he cheated on girlfriend Camilla Cattaneo and recently became a father. 
"I'm really not myself right now," Brandon shared with host Jeannie Mai. "Ten months ago, I hooked up with this girl and she told me recently that I have a kid with her. I'm going through a lot and I'm dealing with a lot." 
According to Camilla, however, there is much more to the story.
"Brandon, you were with her for five months while we were dating. He was with her for five months while we were f--king dating," she claimed during the virtual reunion. "I saw the texts. You literally couldn't even tell the truth. I had to find out from her. You're a pathetic person."
Camilla later added, "He tells me, 'Oh, I had a one night stand with this girl and she's telling me that she has a kid and it's mine.' I'm like 'What?' I decided to reach out to the girl because I felt like there was missing pieces…So I talked to the girl and she tells me that Brandon knew the whole time that she was pregnant and he decided to block her when she said she was keeping the baby so that's what kind of person he is."
During the show, Brandon denied being with the mystery woman for five months. At the same time, he admitted to making mistakes that hurt Camilla.
"I made some extremely bad decisions," Brandon shared while tearing up. "It's on me. I'm responsible for it. It's my responsibility. I made some mistakes. I've hurt some people that don't deserve to go through this. I've hurt some people that were the most loyal. I'm talking about Camilla. The best girlfriend I could possibly have I've hurt."
Brandon said he has been staying in California to work on music and try to calm his anxiety over the situation. He assured viewers that he was going to "step up" and be the "best man I can possibly be" for his child and those he loves.
The musician also professed his love to Camilla one last time while asking for forgiveness.
"I love you. I've been horrible to you and I haven't been honest," he shared. "I'm just incredibly sorry. I love her, I love her so much and I'd love to be with her. I just feel so bad about myself that I feel as if I'm a monster and I don't want anybody around me right now."
Siesta Key airs Tuesday nights at 8 p.m. on MTV.