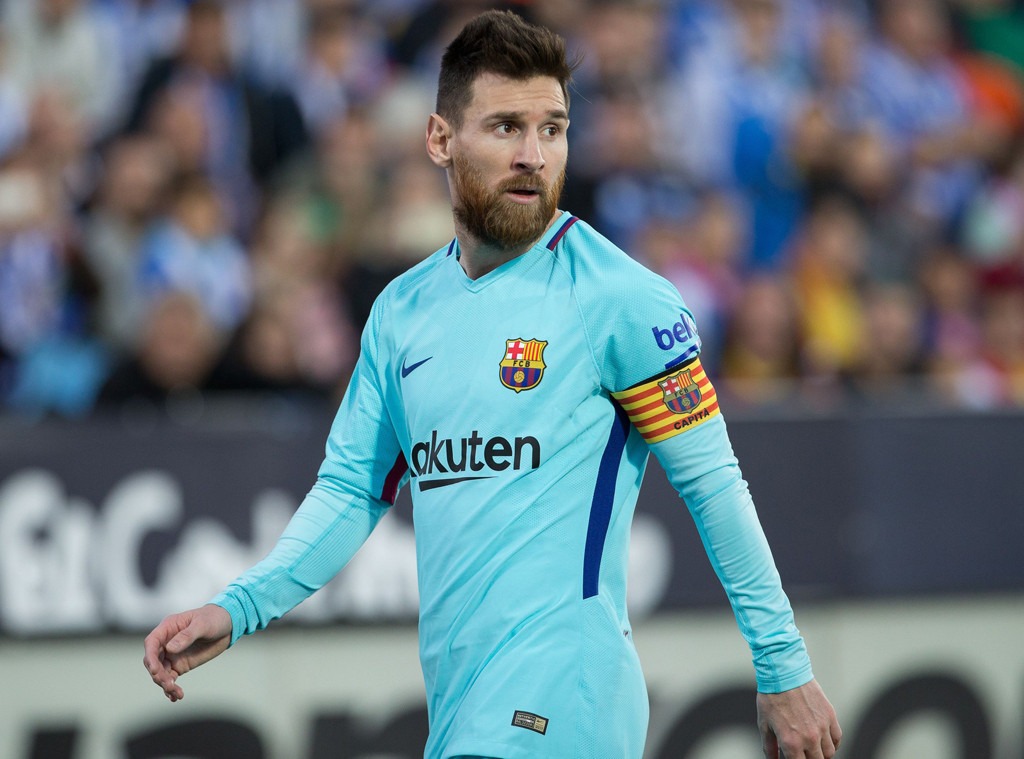 REX/Shutterstock
As if 2020 wasn't already full of shocking twists and turns, the world of soccer just gave fans an unexpected kick.
Lionel Messi, who captains both the Futbol Club Barcelona and the Argentina national football team, reportedly wants to say goodbye to one of his clubs.
After playing with the Barcelona team for nearly two decades, the 33-year-old athlete has reportedly decided to leave. According to NBC News, Messi already sent the Spanish giants a document detailing his request.
At this time, Messi has yet to publicly address the news. However, as the outlet pointed out, the soccer star's choice to move on isn't too surprising.
The announcement comes almost two weeks after Barcelona faced-off against Bayern Munich in the Champions League quarterfinals. The Spanish club lost 8-2. As NBC News put it, it marked "one of the worst defeats in the player's career and in the club's history."
Additionally, ESPN reported through its sources that Messi wants to leave the Spanish giants this summer, despite the fact that his contract isn't up until 2021. However, the club confirmed to the sports network that they responded to Messi "saying they want him to stay with them and finish his career at the club."
Watch:
Celebrity Couples Who Pack on the PDA at Sporting Events
Naturally, Messi's news spread like wildfire online. Many fans and athletes chimed in on the announcement, including some of the soccer star's teammates.
"Respeto y admiración, Leo. Todo mi apoyo, amigo," Carles Puyol tweeted, which translated to, "Respect and admiration, Leo. All my support, friend."
Striker Luis Suarez responded to Puyol's post with two clapping hands emojis. Peter Crouch wrote, "If Messi comes to the prem and the stadiums are empty it will be a travesty."
One fan shared the Will Smith meme, which shows the actor looking sad, and expressed, "Barcelona fans when they saw why Messi was trending." Another user posted, "Barcelona will definitely not remain the same if Lionel Messi leaves."
If Messi is able to leave the Barcelona club, it's unclear if he plans to sign on to another team or if he'll solely play with the Argentina national football team.