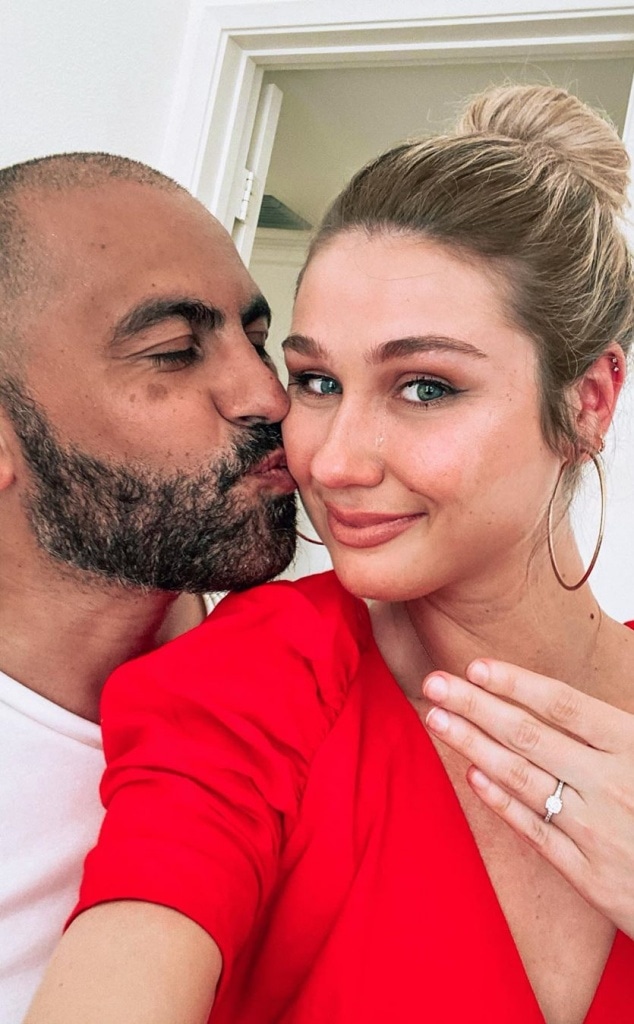 Instagram
Perhaps it was the summer of love in Siesta Key after all.
On Tuesday, Aug. 25, Madisson Hausburg, 25, had some big news to share with viewers during the virtual reunion show. As it turns out, the MTV star secretly got engaged to her longtime boyfriend fans know as producer Ish, 46. 
"We bought our house and then it was the first day that we spent in our house together," Madisson revealed before flashing her new diamond ring. "I was taking a selfie or something and I turn around and he's on one knee and it was just perfect." 
The cast appeared visibly surprised before sending their well wishes to the couple. "So cute! Congrats guys. I'm so happy for you guys," Juliette Porter shared. Chloe Trautman added, "I'm so excited!"
During the show's season finale, which aired just before the reunion show, Madisson hosted her birthday bash that turned into a goodbye party.
Amid the celebrations, the aspiring actress shared that she was moving to Los Angeles with Ish where they hoped to settle down and start a family.
During the season, the couple debated between staying in Florida and moving to Los Angeles. In addition, Madisson's father questioned their relationship for several months before granting his blessing on their big move.
While the pair previously raised eyebrows for their 20-year age difference, Madisson didn't let the chatter bother her love story.
"I think that when you find someone you love, you go through those hurdles and you don't let them break you up," she shared on the reunion show, which was hosted by Jeannie Mai. "The hardest part of rewatching this season was nobody got to see us happy. Everyone just got to see us struggling."
Back in January, Madisson also explained what she hopes viewers would see on the small screen when it comes to her romantic relationship.
"I get it. It's a big age difference but I would hope that after everyone initially judges it, will come around and see it's a real relationship with real feelings and he is good to me," she told E! News. "It's a healthy relationship." 
Madisson continued, "I'm more open to love and have a stronger connection than I think I have ever had on television. I think all of my friendships have been real, but I think Ish brings out a whole different side of me."
Siesta Key airs Tuesday nights at 8 p.m. on MTV.