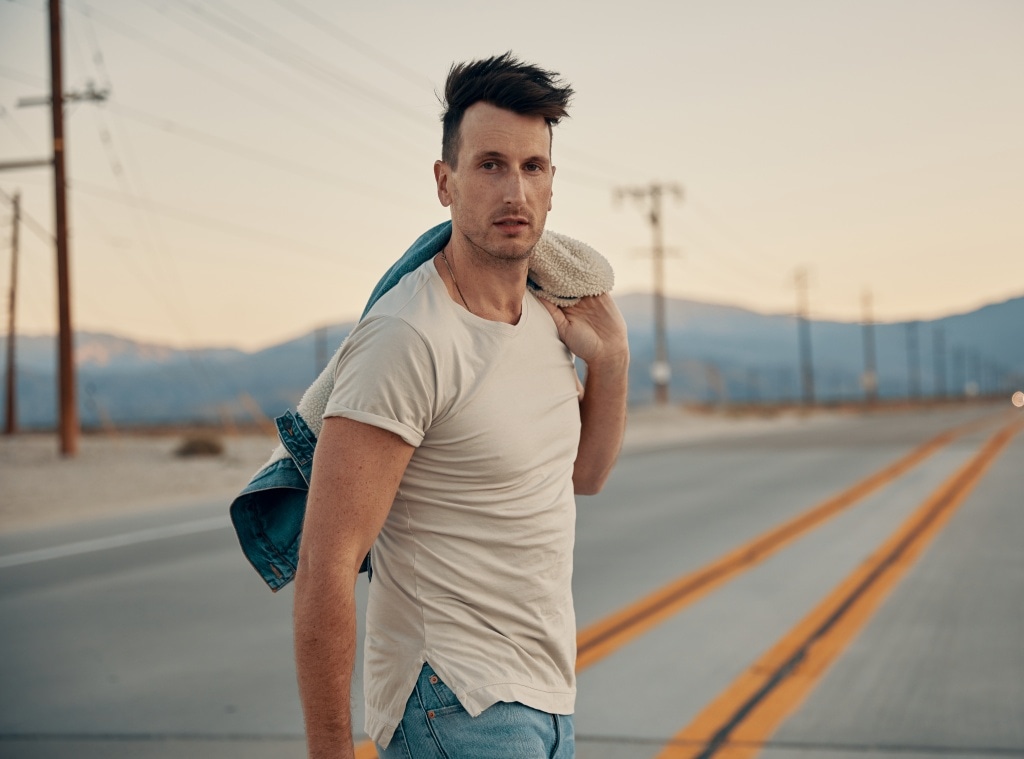 Spencer Combs
The countdown to fatherhood is on! 
In just a few short weeks, country music star Russell Dickerson and wife Kailey Dickerson will welcome a baby boy into the world. To say these two are excited may just be an understatement.
"The nesting has kicked in so we're trying to finish up his little nursery and organize all the baby clothes we have been getting," Russell exclusively shared with E! News. "I got him all of the shoes. I got him baby dad shoes, Nike boots, Crocs, I've got baby Yeezy. I'm stacked ready to go." 
Along the way, a few familiar faces in country music have offered Russell and his wife support and guidance on what to expect when expecting. According to the "Love You Like I Used to Singer," their advice has been more than appreciated. 
"Tyler Hubbard and Thomas Rhett are probably my two closest friends in the business 100 percent. I've talked to them every few days," Russell shared. "They'll check in on us, see how the baby is doing. Hayley Hubbard sent Kailey an entire hospital check-list…all the stuff you don't think about."
Earlier this summer, Russell and his wife were also treated to an unforgettable—and safe—baby shower with close friends including Hayley, Carly Pearce, Kelsea Ballerini and Lauren Akins.
"It was so special," Russell recalled. "It was very, very thought out and that was so special for Kailey and me just that our friends would go through all that trouble to throw such an amazing shower."
When not preparing for his baby boy to arrive, Russell has been working on new music and celebrating his successes.
His single "Love You Like I Used to" has received more than 30 million streams on Spotify. He admits to "working my tail off during quarantine" on his second album.
Watch:
Pregnant Celebrities 2020: See Which Stars Are Currently Expecting
And on Friday, Aug. 28, the country singer released a new collaboration with Clara Mae called "Alright." 
"She's from Sweden and her voice is just so crazy," Russell teased. "When I first heard the song, I was like, 'Who is this? This voice is so enticing and just pulls you in.' After we got out of the studio and I heard it, I was like, 'Holy crap. This song feels massive.'"
Ultimately, Russell promises fans that he's not working too hard. After all, sleepless nights are coming and quarantine has allowed for some much-needed rest. 
"Right now, I'm grateful for downtime because I've been going 120 miles per hour since 2014 and I've just been chasing the dream and pushing and pushing," Russell explained. "I'm just grateful for a healthy baby. I just thank God for that."