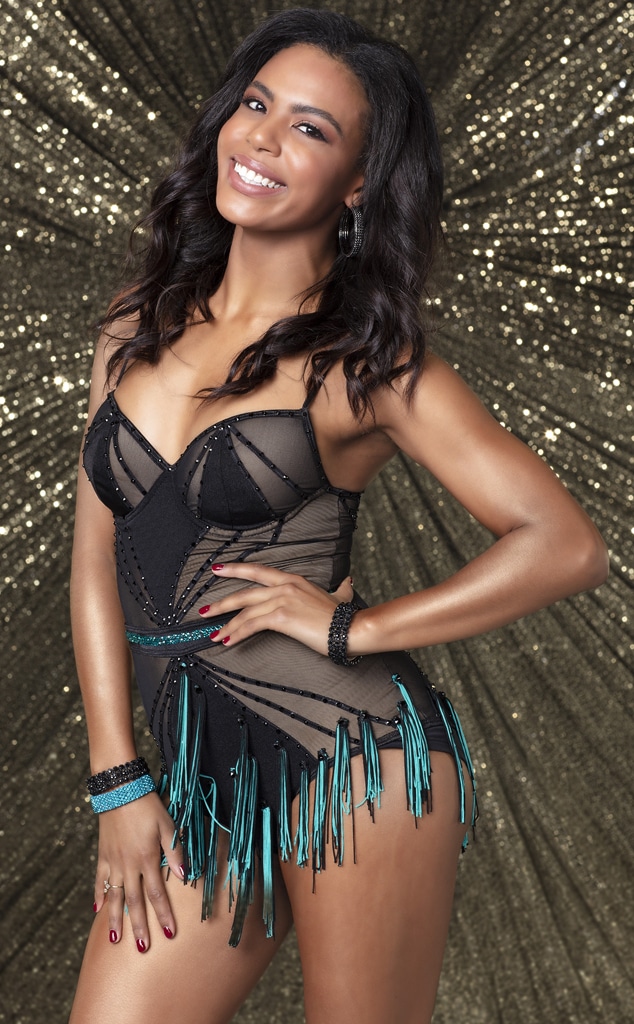 Craig Sjodin/Walt Disney Television via Getty Images
For the first time in 29 seasons, Dancing With the Stars finally has a Black female pro dancer. 
Britt Stewart has been a part of the troupe since season 22, but this year she scored a promotion and will now be partnered with a celebrity dancer to compete for the mirrorball trophy. In a new interview with Good Morning America, she spoke about the responsibility she feels she has.
"I do not take that I am the first Black female pro lightly," she said. "I am extremely honored, and I honestly get really emotional talking about it every time, because I think there's a lot of power in representation and seeing someone that looks like yourself in a specific position. It gives all little Black girls, or all little girls that feel like they don't have that representation something to look at and something to reach for, and I'm so honored that Dancing With the Stars celebrates diversity, and this is just really a stepping stone to really express everything and bring light to the world and to television." 
Stewart may be new to the main stage at DWTS, but she has quite the dance resumé. Along with being a troupe member, she appeared in the High School Musical movies and danced for Katy Perry, Demi Lovato, Rhianna, Janet Jackson and Florence + The Machine.
She's also not the only new addition to the season. Daniella Karagach, who is married to fellow pro Pasha Pashkov, is also a first-time pro, and Tyra Banks is joining the show as the first solo host Dancing With the Stars has ever had. She is also coming on as an executive producer. 
Pro Sasha Farber revealed on GMA that the pros "had a little tea party via Zoom" with Banks, and "she's got some great ideas." 
Banks has previously said that the new season will be different and "so next level." 
Watch:
Tyra Banks Hints at "Dancing with the Stars" Changes
One thing that will definitely be different is the fact that there's still a pandemic to deal with, and that means pros have to quarantine separately from each other, even if they're married. 
Kaitlyn Bristowe is currently the only confirmed member of the cast of celebs, and fans will have to wait to find out who is joining her. The season premiere will reveal which pro dancer is paired with which celeb. 
Season 29 premieres Monday, Sept. 14 at 8 p.m. on ABC.