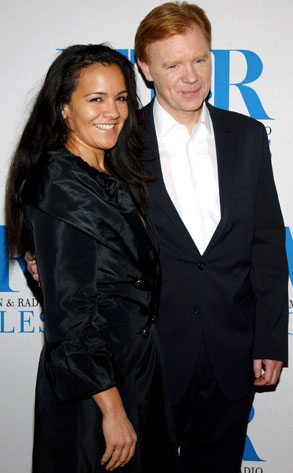 Jean-Paul Aussenard/Getty Images
UPDATE 2: On Sept. 18, 2009, lawyers confirmed that the lawsuit has been dismissed. Court records showed that they will pay their own court costs and it does not appear money changed hands.
UPDATE: David Caruso's manager, Jason Weinberg, has released the following statement to E! News:
"Last month David became concerned about the welfare of his children and sought court assistance to redefine David's and Liza's custodial schedules.
"It now appears that Liza has decided to retaliate by raising false claims against David, which David finds unfortunate since these claims will divert the parties' and the court's attention away from the best interests of the children."
Asked for a counterpoint, Marquez's lawyer, Debra Opri, told us: "How can a lawsuit be retaliatory when the lawsuit was prepared, submitted to him in June, settled in August and then he delays it for six months. It is customary in family law matters for a person who doesn't want to pay child support to ask for custody modification. Mr. Caruso should be very careful of his allegations against my client who is one of the finest mothers I have ever met."
________________
David Caruso is going from the crime scene to the courthouse—and this time, he's not playing the good guy.
The CSI: Miami star's ex-partner filed suit against the actor Thursday, hurling a host of bombshell accusations at him in the process, including allegations of emotional abuse.
Liza Marquez alleges that Caruso "engaged in an ongoing strategy of intimidation, isolation and control...with the goal of asserting and maintaining power…extending to all areas of her life and work during their relationship."