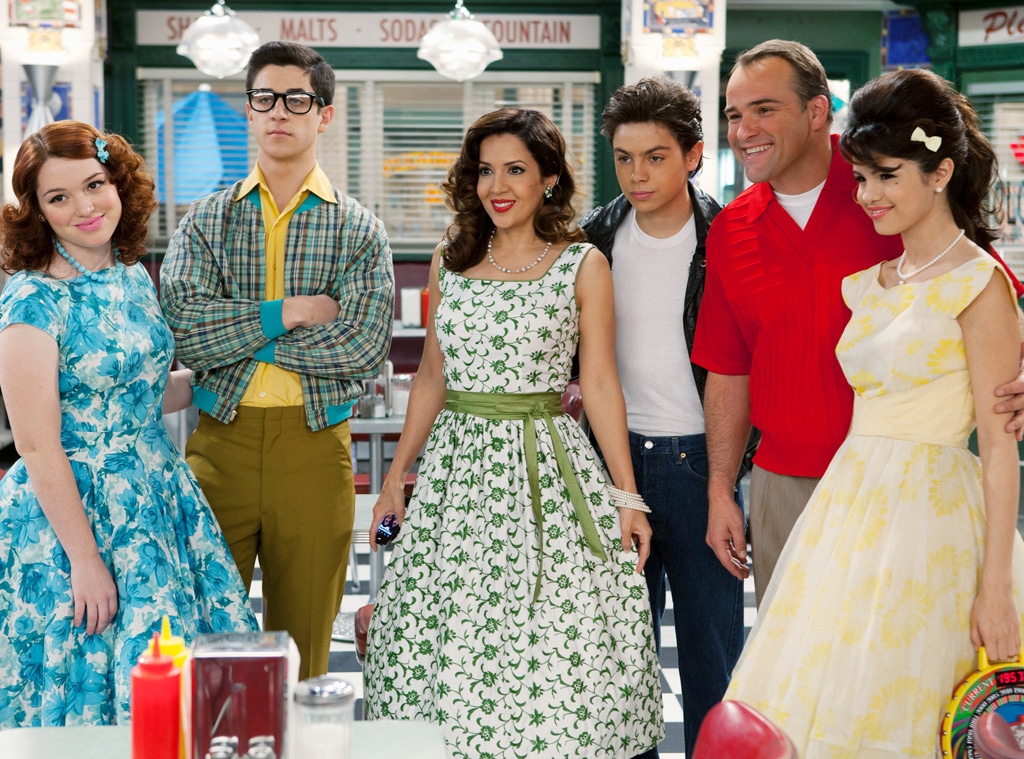 Bruce Birmelin/Disney Channel via Getty Images
It's finally time for a Russo family reunion. 
As beloved Disney Channel series like Lizzie McGuire get the reboot treatment, David Henrie is vying for Wizards of Waverly Place to follow suit. In an exclusive interview with E! News, Henrie revealed "everyone" involved in the fantasy sitcom (Yes, even Selena Gomez) is game to dust off their magic skills. 
"I think everyone wants to do it," he shared. "The goodwill is there. I think it's more a matter of timing."
David did clarify, however, that "nothing is official" and formal conversations with Disney have yet to take place. If millennials who grow up watching Wizards are in fact eager for a reboot, the 31-year-old encouraged fans to share their excitement on social media. 
"Honestly, the fan reactions have been so great and the more that they speak out about it, I think the quicker things could move as well," he said. 
While we wait ever so patiently for further updates, David has brought together a few members of the cast for his self-directed movie, This Is the Year. 
With Selena serving as executive producer, the coming of age flick stars Wizards of Waverly Place alums Gregg Sulkin and Jeff Garlin. 
Watch:
Selena Gomez Shares Heartfelt Message to Fans
"It's been amazing getting to reunite with all those past Wizard castmates in this film," David told us. "I definitely called on favors from everyone because the show was such a joy to work on it. We all really loved each other. We all had a blast on set. We all had so much chemistry."
Naturally, getting the band back together after so many years brought up all the feels. 
As David described, "Even when I was doing the press day with Selena, she was like, 'David, do you believe we're here right now? I feel like we're in 2009 again. Do you feel like you're a kid again?' We were just cracking up and it was so fun... It made us all really miss the show."
This Is the Year, a Bold Entertainment film, premieres Aug. 28.