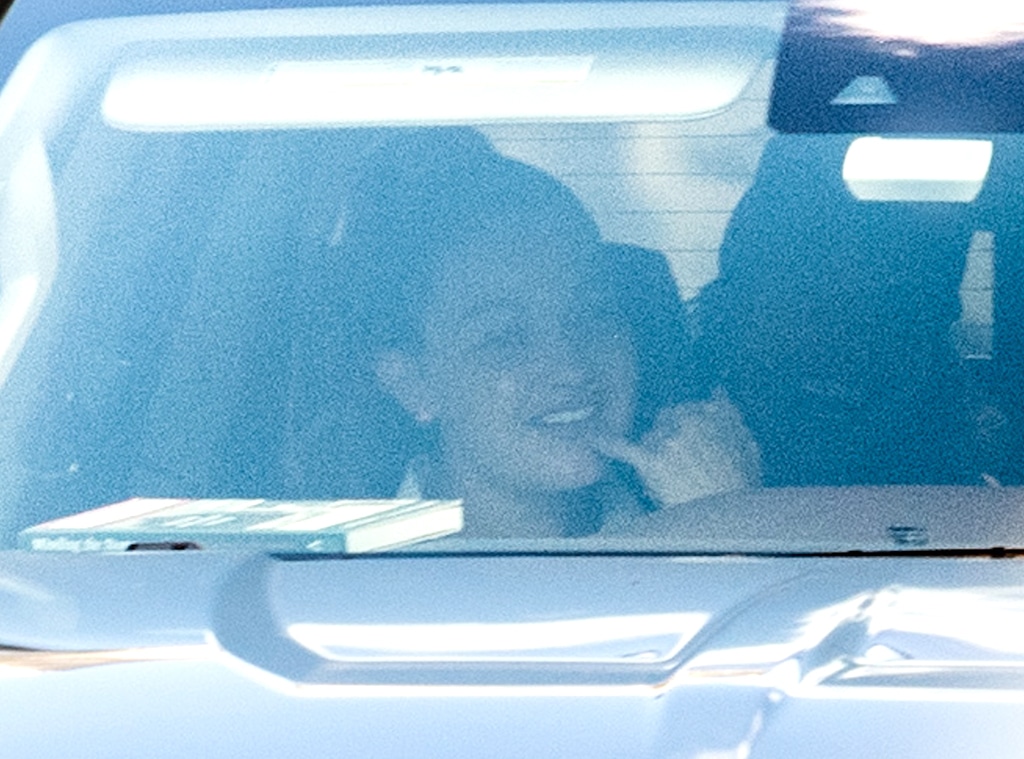 SplashNews.com
Gigi Hadid's due date is approaching in a New York minute!
With just weeks remaining in her pregnancy, the supermodel returned home to the Big Apple after self-quarantining with her famous family at their Pennsylvania farmhouse. On Wednesday, Aug. 19, paparazzi spotted Gigi, 25, in the front seat of an SUV driven by a security guard. She rocked the same high ponytail fans got a peek at when she debuted her brunette hair color. 
A source says Zayn Malik, mom Yolanda Hadid and sister Bella Hadid accompanied Gigi back to New York City, where we're told she'll have the baby in September.
"Zayn and Gigi are really excited and have been loving this experience together," the source reveals. "They both are reading parenting books, have had fun planning the nursery and picking out items together. Things are going really smoothly and they are closer as a couple more than ever."
Since first confirming her pregnancy in April, she's shared very little about her journey to motherhood. According to Gigi, however, it's for good reason. 
Referencing the impact of the coronavirus pandemic and civil unrest felt around the world, Gigi admitted her being pregnant is "not the most important thing going on in the world."
Watch:
Gigi Hadid Reveals First Glimpse of Her Baby Bump
Speaking with V Magazine, she elaborated, "...I felt that it's not really something that I need to share apart from with my family and friends... I just am not rushed to do it, and I feel like right now I just want to experience it, and I write in my journal a lot, and I just don't want to worry about waking up every day during my pregnancy and like worry about having to like look cute or post something."
Stephane Cardinale - Corbis/Corbis via Getty Images
Despite keeping more personal details close to the vest, Gigi did express her gratitude to those sending the couple love and support as they embark on their next adventure. 
"I'm so grateful for the positive comments and the questions and wanting just to know that we're all good and safe and everything's going great and I love you guys," she shared at the time. "I do appreciate those positive comments."
Her mama has also lent a helping hand, with the insider sharing, "Gigi is really nervous about the arrival but is more excited than anything. Yolanda has been helping a lot making sure they have everything they need and they both appreciate the support."