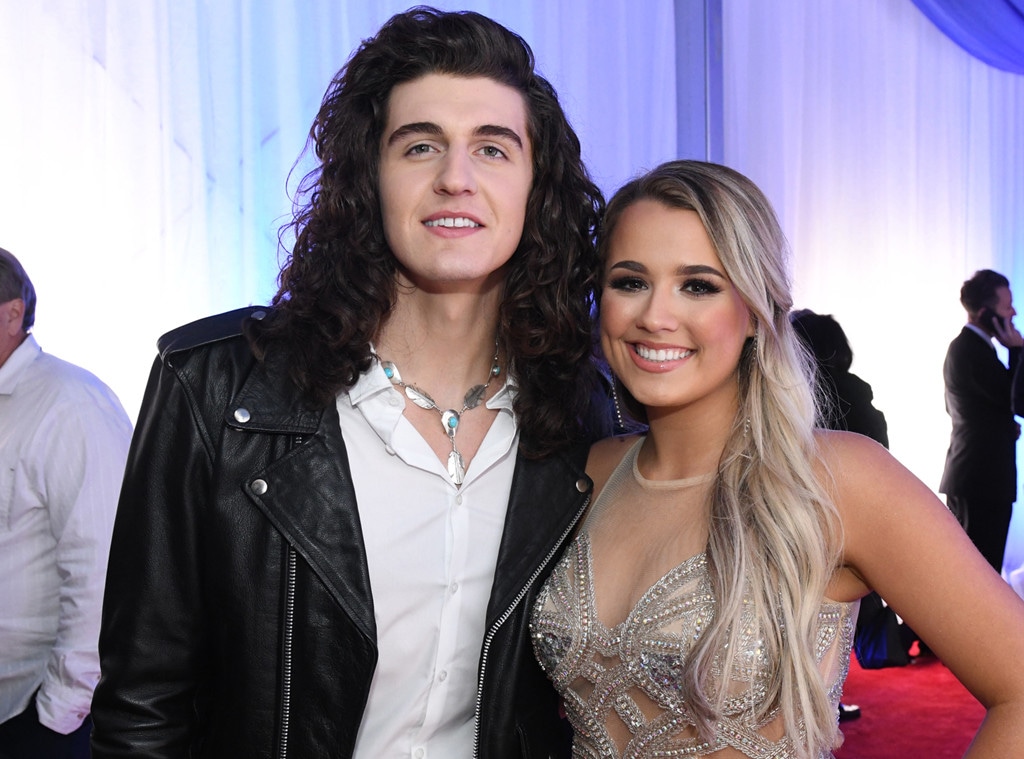 Image Group LA/ABC via Getty Images
Gabby Barrett and Cade Foehner are singing from the rooftops.
The American Idol alums, who competed on season 16 of the series in 2018 and got married a year later, shared the special news that they're going to be parents.
That's right, the newlyweds are expecting their first child together. Even more exciting? The couple announced they're having a daughter.
"I have the most amazing Wife in the world. I can't possibly come up with strong enough words to honor her as she has honored me in giving me a baby girl! Praise the Lord our God," Cade shared on Instagram on Saturday, Aug. 15.
He then quoted a Bible verse, writing, "'Behold, children are a heritage from the LORD, the fruit of the womb a reward. Like arrows in the hand of a warrior are the children of one's youth. Blessed is the man who fills his quiver with them! He shall not be put to shame when he speaks with his enemies in the gate.' Psalms 127:3-5."
Gabby also announced the baby news on her personal Instagram page. "And then there were three... Psalm 127:3," she captioned her post.
In an interview with People, the couple expressed excitement over their growing family. The two also revealed that Gaby found out about her pregnancy in May.
"We were in Texas visiting Cade's side of his family," the expectant mother explained. "And it's funny because I did not think that I was. Around lunchtime, I remember taking the test and my eyes nearly crossed! I was like, 'Wait, is that two lines?' I came running out to Cade and was just like, 'Oh my gosh, I think I am.' That's all that I said, and he knew what that meant. I started crying, and it was very sweet."
Watch:
"American Idol" Judges Talk Season 18 Virtual Finale
After tying the knot last October, the couple said they talked about starting a family. And despite the Coronavirus outbreak, the duo described how it actually made them want to plan their future together.
"Then, of course, with the pandemic happening, there was this huge amount of time of getting to think and rethink what life was going to be about," Cade told the publication. "So we started trying pretty much at the start of the whole pandemic. It happened pretty quickly. We were expecting it to take a little while, and it seemed like the first try that it happened, so we were just so excited. We were blown away that it worked so quickly. But yes, we were starting to plan on it, for sure."
Because of the timing, Gabby explained that there have been some pregnancy challenges.
"I have to go to some appointments, unfortunately, without my husband, which is really sad," she admitted. "But I mean, if that's what keeps the baby safe, then that's what we're going to do. We've just been trying to find ways to really work with it because that's all we can do at this point."
When things go back to normal, however, the pair plans to "do everything together," including traveling for music gigs.
"It's always been a dream to take our family out on the road and be able to do the job that we love, surrounded by family and having them experience everything," Cade expressed.