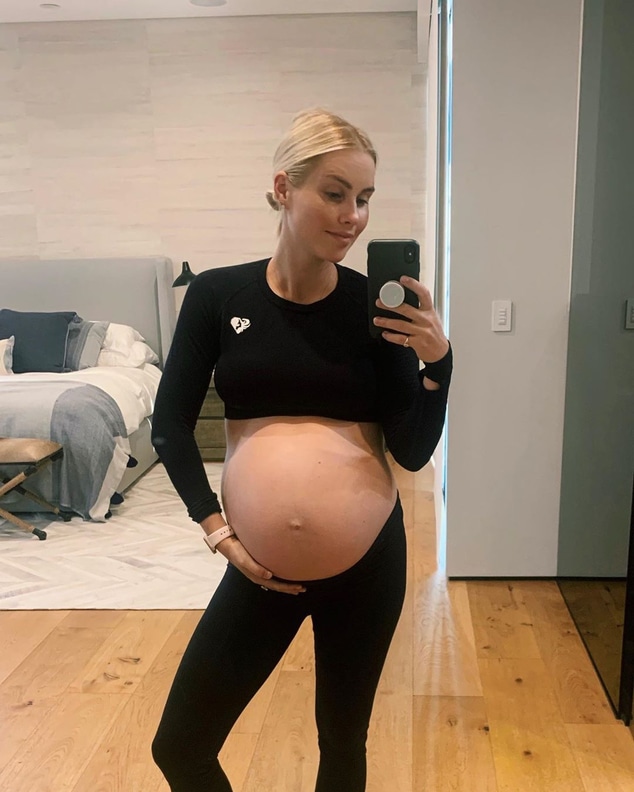 Instagram
Claire Holt got refreshingly honest on the 'Gram.
The Originals alum showed off her growing baby bump over the weekend and posted a candid message about her pregnancy. As fans know, she is expecting her second child with husband Andrew Joblon and is just about ready to pop.
"35 WEEKS. I'm excited to meet this little girl but I'm SO anxious about losing it again," the actress captioned her Instagram on Saturday, Aug. 15. "The recovery, sleep deprivation, feedings, 2 kids 17 months apart, a pandemic... It's a lot."
"I know how lucky I am and I know each stage is temporary, but I'm still feeling stressed about how I'll cope mentally," she admitted. "I think it's important to share that I have always had help. I never want to pretend that I do it on my own (I am completely in awe of women who do). That being said, I still felt overwhelmed, embarrassed/guilty that I was struggling, and not at all like myself after I gave birth."
Before signing off, Claire asked her 5.6 million followers if they had any advice for her. "Did anyone have a totally different postpartum experience the second time? Tips," she closed.
Luckily, she did receive support and help in her comments. You star Ambyr Childers responded, "Buy a rocking chair and put on some meditation! YOU got this babe."
Amanda Kloots gushed, "You look incredible!!!!!!!" Cat Deeley added, "You will be great! Second time around so much easier!" 
Watch:
Mother's Day 2020: Jojo Siwa, Lea Michele & Karamo's Moms
Back in April, The Divorce Party actress announced the special news that she was pregnant again. "Grateful for this little ray sunshine in an uncertain time," she captioned her Instagram at the time, alongside a family photo.
A few weeks after, she revealed that she was having a baby girl. Claire and Andrew's baby news came a little over a year after they welcomed their first child, a baby boy named James Holt Joblon. In March, the couple's son turned one.
"My baby is 1," the actress shared on Instagram. "Pretty cool that you can grow your own best friend. It's been the shortest/longest, most epic year of my life. Shout-out to my legendary teammate @ajoblon. It's all super easy from here, right??"
"Just a couple more months of the two of us. Making the most of every moment," Claire wrote last month with a selfie of herself with her little one.
With baby number two almost here, soon the family will be a party of four!