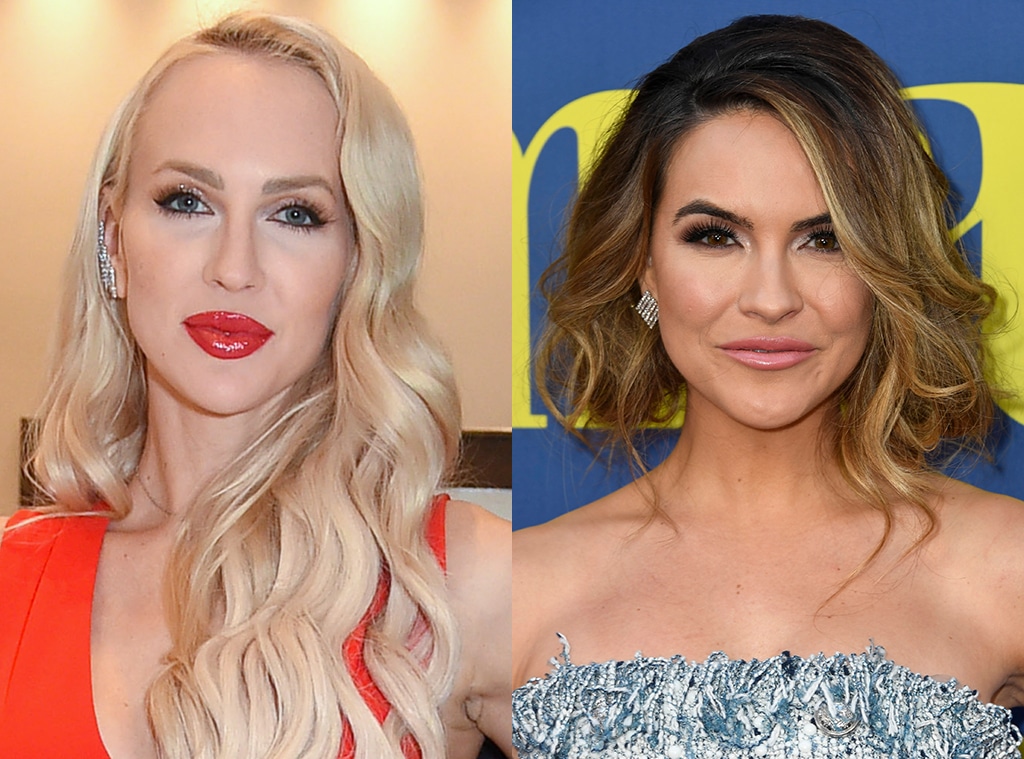 AFF-USA/Shutterstock, Frazer Harrison/Getty Images
Christine Quinn says she's more interested in selling houses than starting drama.
After season three of Selling Sunset premiered on Netflix August 7, pop culture fans can't stop talking about the drama between the cast.
When it specifically comes to Christine's fractured relationship with Chrishell Stause, the real estate agent said it was never her intention to have a long-lasting feud.
"From day one, obviously the producers had certain things in mind," Christine shared on the latest podcast episode of Brandi Glanville Unfiltered. "They wanted us to clash obviously and at first, we didn't. We got along great. We were friends. She was at my house. We were drinking, having a good time. I was getting to know her and the storylines came into play...We thought that we were good at separating things."
According to Christine, things started to change at the end of season one when Chrishell chose to block her.
"Then we realized, 'Oh s--t! This is affecting our real lives.' I never wanted to fight with her. Are you kidding? Her and I had drinks. I made her dinner. I didn't want that. That wasn't me," Christine explained. "I'm sorry if I came across too harsh in my delivery. I never apologize for my words because my words are how I feel and they're always accurate."
The drama has continued well into season three with Christine receiving heat from some viewers after she questioned the cause of Chrishell's sudden divorce from This Is Us star Justin Hartley.
Ultimately, Christine wanted to remind fans that she is part of a show in which she has to address what is going on in the lives of her co-stars.
"When people are like, 'Oh my god! I can't believe you commented on Chrishell's divorce.' I'm like, 'Yah of course. I'm getting paid to. What do you mean?'" she told Brandi Glanville.
While season four of Selling Sunset has yet to be announced, Christine said in her latest interview that she would be open to joining another familiar reality show. As it turns out, the Real Housewives of Beverly Hills would grab her attention.
"I would love to be a housewife," Christine teased. "I feel like I'm too young now and I know Erika [Jayne] and Dorit [Kemsley] are very similar to me so obviously I think that's a conversation that would happen a few years down the line but I would die to be on Housewives."
Selling Sunset is currently streaming on Netflix. And listen to Christine's full interview on Brandi Glanville Unfiltered wherever you stream podcasts.