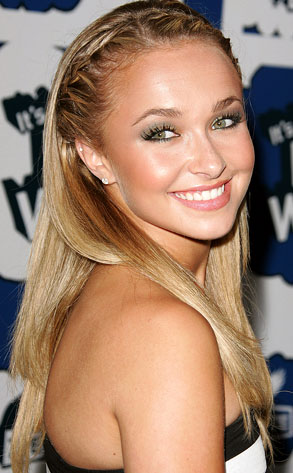 Jerome Ware/ZUMA Press
It's time to Save the Whales Again!, uh, again.
Hollywood's favorite cetacean-hugging Hero Hayden Panettiere is encouraging folks to dole out on two items set to go up for auction on eBay tonight at 7 p.m., both of which will benefit, and very much include, her favorite animal-friendly charity.
First up are tickets to a fundraising dinner at Eva Longoria Parker's restaurant Beso, which come complete with a personal photo op alongside the Heroes half-pint. The other prize is a private whale-watching tour off the coast of Santa Barbara with Panettiere herself.
"So go the oceans, so goes life on Earth," the budding activist told E! News. "Please join us in our fight to save these beautiful creatures, and preserve the quality of life in this world for our children, and generations to come!
"My mission is to end whaling worldwide, while raising public awareness to all the other threats dolphins and whales face including toxic pollution, noise pollution, global warming, loss of habitat, entanglement in fishing nets and potential extinction...Raise your voice; it's time to Save the Whales...AGAIN!"
That is, save the whales and open your wallets. The auction runs through May 30.