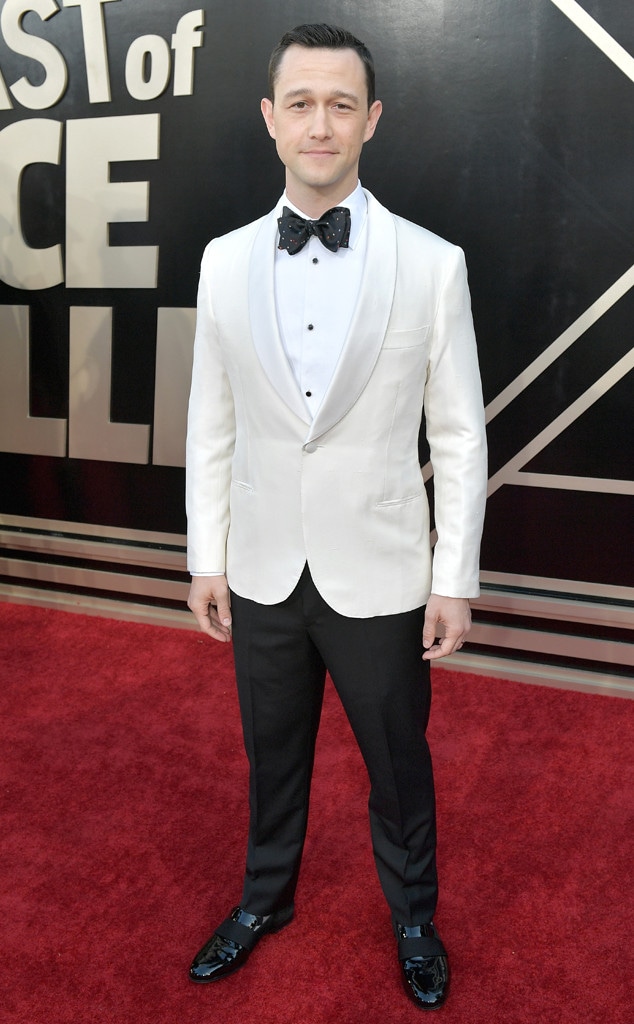 Neilson Barnard/Getty Images For Comedy Central
Joseph Gordon-Levitt is one proud dad.
The 39-year-old actor gave fans a rare glimpse into his life as a father of two during the Aug. 12 episode of The Tonight Show. The topic came up after Jimmy Fallon asked the 500 Days of Summer star about his break from acting a few years ago.
"I felt lucky I got to take some time off," Gordon-Levitt replied. "I have two boys, and it's the best, man."
He also seemed flattered when the late-night host said he "always saw" Gordon-Levitt being a dad. As the actor gushed, "Thanks, man. That's one of the sweetest things you could say about a person."
Gordon-Levitt then recalled seeing Fallon—who has two daughters, 7-year-old Winnie and 5-year-old Franny—in Bryce Dallas Howard's documentary Dads and how he was touched by his words.
"The question was, 'What is a dad?' And you were like, 'A dad is...' and you were looking for the right word, and you were like, 'A hero,'" he recalled. "I just about started crying when you said that, man."
He then reflected on how he's "someone's dad now" and how he remembered looking up to his dad "in that exact same way."
"There's not really a lot of other people that you can grab them and like …" he said while doing a hugging gesture.
Gordon-Levitt and his wife Tasha McCauley welcomed their first child in 2015 and their second child in 2017. The names of the sons have not been publicly shared.
The Inception star explained why he shields his kids from the limelight during a 2015 interview on Live! With Kelly and Michael. 
"Being in the public eye, for me, is a great thing," he told Kelly Ripa and Michael Strahan at the time. "It allows me to do what I love to do, which is act in movies and stuff, but it's like a choice that I made. I decided to have a career in show business. And so, I'm in the public eye and people know my name and know my face. And that has its upsides and honestly it's downsides." 
He then added, "My son, he's just a baby, you know? So, he hasn't made the choice to be in the public eye, and that's a choice that I would like him to be able to make when he's older, you know, when he can think about these kinds of things and make that decision for himself. And so, for now, I'm just a protective dad, and I want to protect his privacy."