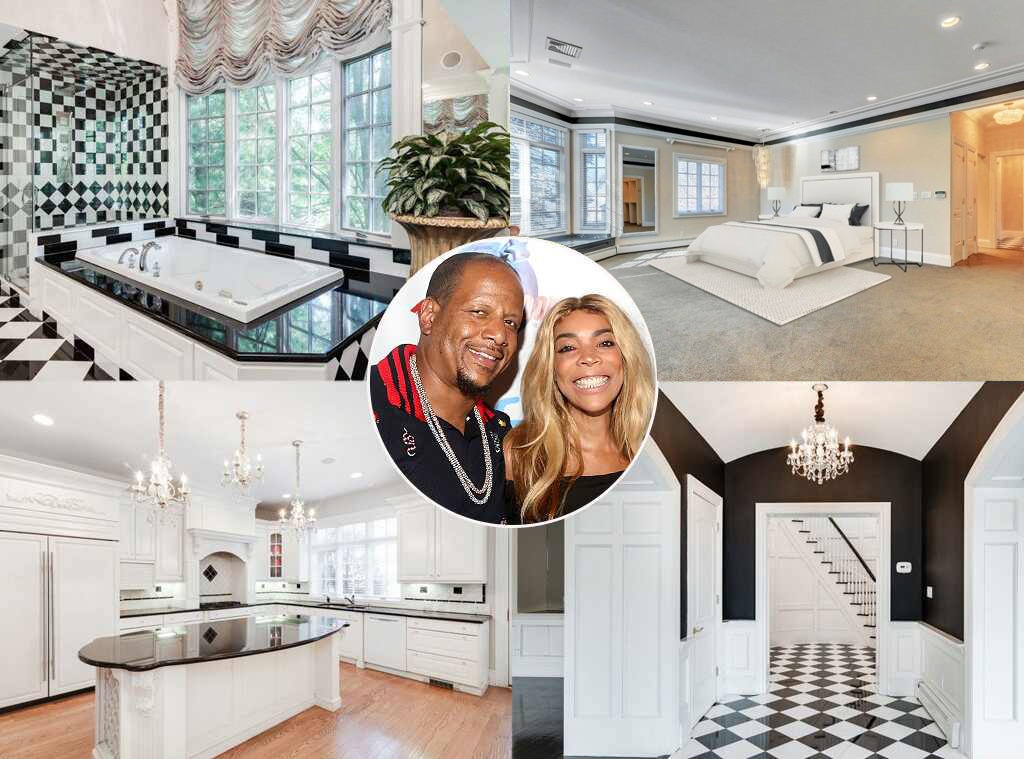 realtor.com/Getty Images
Wendy Williams is saying sayonara to this "Hot Topic." 
A source close to the daytime talk show tells E! News that she and ex-husband Kevin Hunter have finally sold the New Jersey home they once shared. Originally listed a year ago for $1.8 million, the exes closed under asking at $1.475 million. At 5,700-square-feet, the five-bedroom mansion is totally a dream home for the new buyers, who we're told just so happen to be fans of Wendy's. 
"Unfortunately," the source shares, "she had to take a loss but she is really just happy to move forward with her life. She could not be more excited to get back to work."
Wendy is gearing up for the return of her eponymous show. Now in its 12th season, she is set to head back to her Big Apple studio for the premiere on Sept. 21. And after finalizing her divorce in Jan. 2020, the insider says the 56-year-old is "so excited to put the past behind her."
"She's like a new woman these days," the source adds. "Wendy is feeling healthy and really happy. This whole ordeal behind her is giving her a new lease on life."
These days, the insider reveals Wendy is still living in New York City and is "loving being able to get out a little bit more now. She is really having a nice time and enjoying the rest of summer before work starts up in September."
Watch:
Wendy Williams Celebrates Star on the Hollywood Walk of Fame
In May, The Wendy Williams Show went on hiatus after the star began suffering from health issues related to her Graves' disease. 
Just last month, Wendy expressed excitement about returning to the show with tea to spill. "I can't wait to get back to all of YOU and to my AMAZING staff and crew!!!" she shared on Instagram. "I'm sooo excited to bring you silly, funny, glamour and hopefully brighten your day during these crazy times that we're all living in…even if for just an hour. I miss you and can't wait to get back in my purple chair and show you what we did to the set."
Jamie Silverman of Coldwell Banker Realty facilitated the sale.