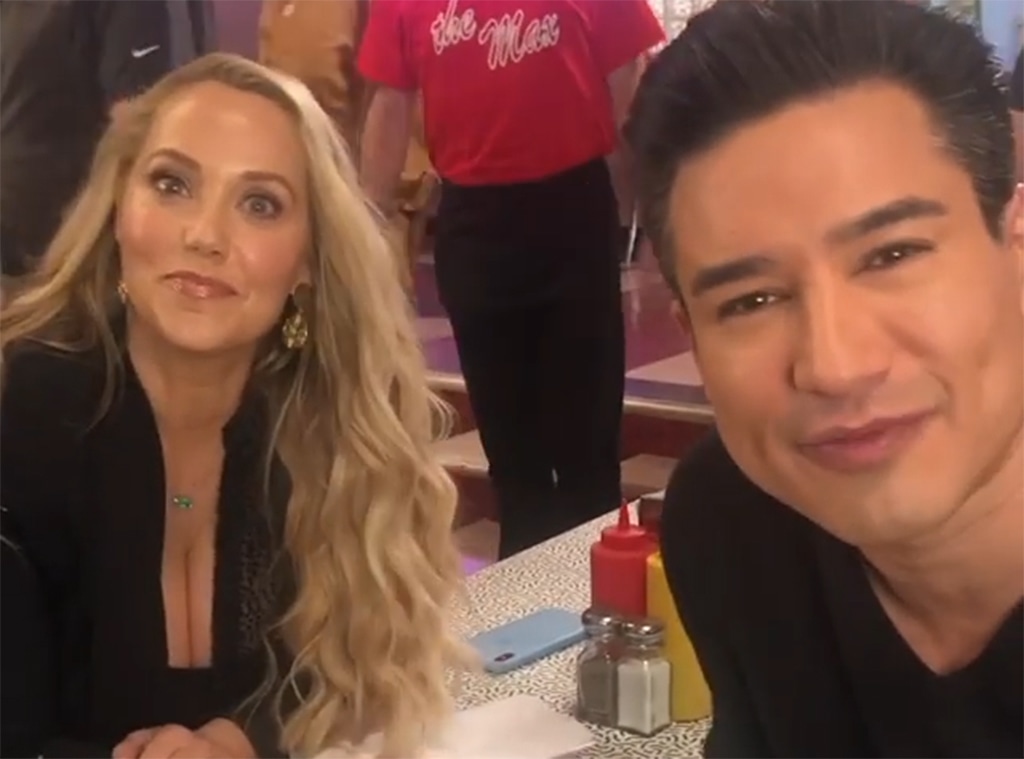 Instagram
Welcome back to Bayside, where things are a little different this time around. 
Saved By the Bell is getting ready to return to TV with a "reimagining" headed to Peacock, and now you can get a real taste of what the show will be like, thanks to a new trailer. Original series stars Elizabeth Berkley and Mario Lopez are back in the main cast, along with Mark-Paul Gosselaar and Tiffani Thiessen and a whole new student body, led by Daisy (Haskiri Velazquez), Aisha (Alycia Pascual-Pena), Lexi (Josie Totah), Devante (Dexter Darden), and two serious troublemakers: Mac (Mitchell Hoog), the son of Zack and Kelly, and Jamie (Belmont Cameli), the son of Jessie Spano. 
Slater is the gym teacher, and Zack is naturally now the governor of California. According to the trailer, the grown-ups have certainly not forgotten about their school days, with Jessie even freaking out at the possibility that some of these teens might experiment with caffeine pills.
You can watch the trailer below!
Creator Tracey Wigfield and a large chunk of the cast gathered together virtually for a panel during Peacock's summer press day and explained that while the new show is set in 2020, you can expect it to not get too modern. 
"The fun thing of our show is that Bayside is sort of this bubble that is a little bit like the Bayside you saw in the original show," Wigfield said. "It's a bunch of kind of weird, clueless kids who never have any real problems." 
Berkley said that for her, the show was a "done deal on the spot" after her very first meeting with Wigfield, and after learning that original producer Franco Bario would be involved. 
"What better time to bring something back that means so much to so many people and is a part of their childhood, but then introduce it to a whole new generation with this amazingly talented cast? To me, this was the right time," Berkley said. "While there had been other thoughts of revisiting it, this was the one." 
Velazquez, whose character Daisy is essentially the new Zack Morris, promised she will be taking on Zack's iconic time freezing. 
"At first it feels kind of odd breaking that fourth wall, because as actors, you're told, 'Don't look at the camera, like ever!'" she said. "I think it's really fun being able to connect with the audience despite them not really being there. It's gonna be really great."
Watch:
"Saved By the Bell" Casts Transgender Actress Josie Totah in Lead Role
Saved By the Bell doesn't have a premiere date yet, but it's coming to Peacock "soon." 
E! and Peacock are both part of the NBCUniversal family.