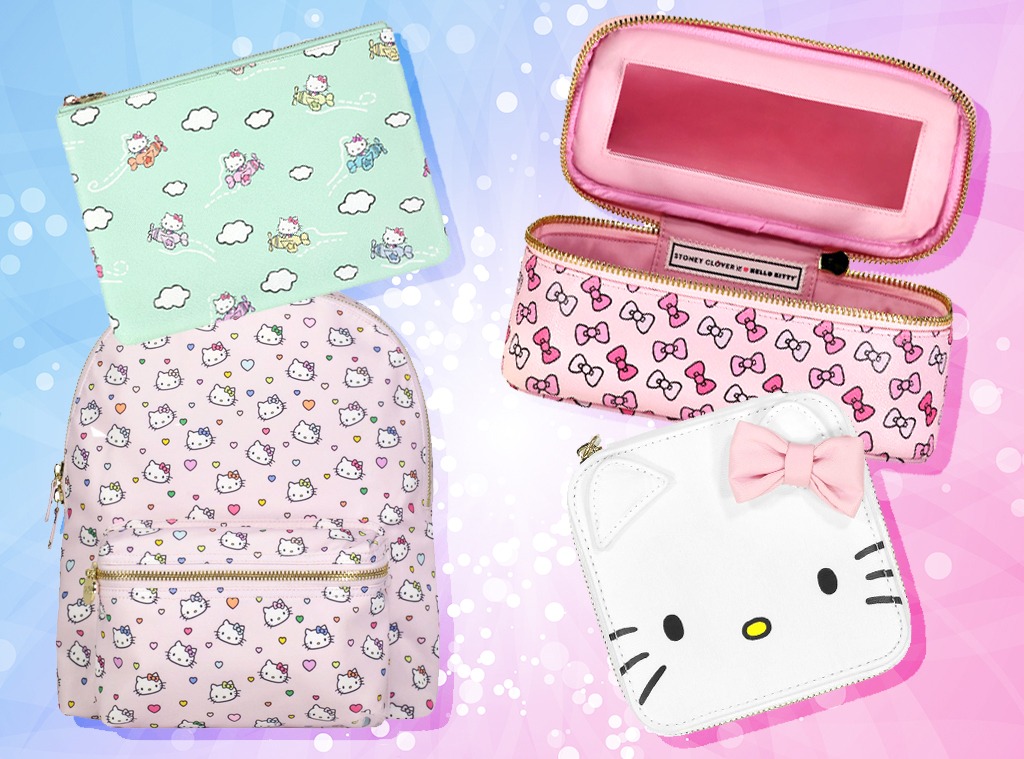 E! Illustration
Hello Kitty Open Top Mirror Pouch
Stash your beauty goodies (or other essentials) in this cute mirror-top pouch made with vegan leather. It's fully lined with a zip top, and features Hello Kitty's signature bow print all over on the outside. It's the perfect piece to help you stay organized when you're on the go, or traveling and need a good spot to keep your makeup collection.
Hello Kitty Backpack
Whether you're headed back to school or you just want to jazz up your everyday carry-all, this Hello Kitty bow-print backpack has your back. It's made of sturdy nylon with a front pocket and adjustable straps, with black metal hardware and a top zip to make it easy to throw your things in and go. Plus, you can personalize it to make it uniquely you!
Hello Kitty Flat Pouch
This textured vegan leather flat pouch is a versatile piece that can work for a variety of stash and stow needs. Looking for a clutch to carry your stuff in for a night on the town? This'll do it for you. How about something you can stash in a bigger bag to keep your smaller pieces organized? Yup, it can do that, too. And it comes in four different prints to suit your mood.
Hello Kitty Mini Jewelry Box
Hello Kitty Packing Cubes